Manifesto
Wanderlust Spanish
We are strong advocates of inclusivity and diversity, embracing individuals from all walks of life without any exceptions. Regardless of your gender preference, race, religion, sexuality, body type, background, or beliefs, we warmly welcome you. Our community thrives on dreamers, misfits, and non-conformists alike.
At Wanderlust Spanish, we are driven by a shared vision that goes beyond language learning. Our mission is to create a vibrant community that celebrates diversity, promotes inclusivity, and empowers individuals through education. Our manifesto encapsulates our core values .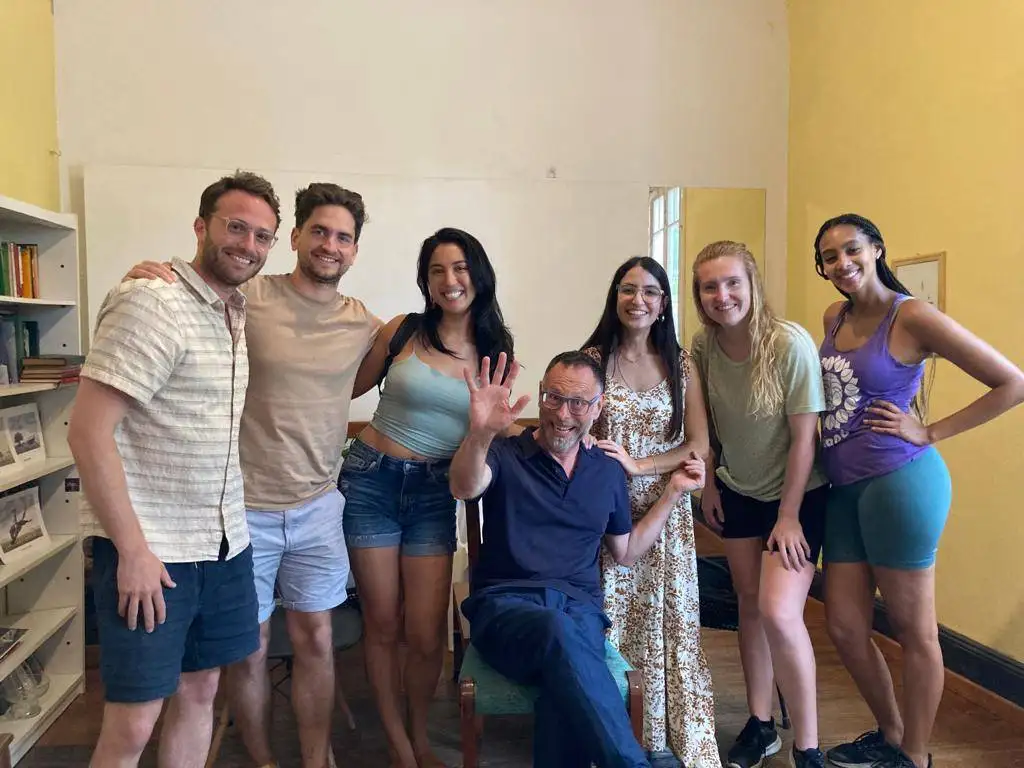 Cultivating a Supportive Community
We believe in fostering a sense of belonging and promoting cultural exchange. Our vibrant Argentinian community welcomes students from all corners of the globe, embracing diverse backgrounds, traditions, and perspectives. We celebrate the richness of different cultures and encourage cross-cultural understanding.
Ignite Your Passion for Lifelong Learning and Personal Growth
We are a collective of enthusiastic individuals who believe in the transformative power of education. For us, learning is not just a means to an end; it's a lifelong journey of discovery, innovation, and self-improvement.
We embrace the exhilarating pursuit of knowledge, constantly seeking new horizons to conquer and fresh insights to absorb. Whether we're immersing ourselves in immersive language classes, delving into the depths of literature, or exploring innovative teaching methods, our thirst for education knows no bounds.
Embark on a Language-Learning Adventure
Whether you're a language enthusiast, a digital nomad, or simply someone seeking personal growth and cultural immersion, Wanderlust Spanish is your home. We invite you to join our vibrant community, embark on an exciting language-learning journey, and forge lifelong connections with like-minded individuals.
With Wanderlust Spanish, education goes beyond textbooks and classrooms. We believe in creating memorable and immersive experiences that ignite a passion for learning. Our dynamic teaching methods, cultural activities, and interactive learning materials ensure that every step of your language-learning journey is filled with excitement and progress.
Fearlessly Exploring the Unknown
At Wanderlust Spanish, we wholeheartedly believe that life is meant to be lived to the fullest. We are driven by a relentless desire to break free from the ordinary and embark on extraordinary journeys of self-discovery and growth. Our mission is to inspire and empower you to unleash your true potential through the power of language and culture.
No matter what kind of adventure you seek, we are here to support and guide you every step of the way. Whether it's diving into immersive language classes, immersing yourself in the vibrant local culture, or pushing your boundaries through thrilling experiences, we are your trusted companions on this exhilarating journey.
Embrace the Spirit of Adventure at Wanderlust Spanish
Apply now to start your Spanish course!