Buenos Aires Non-Touristy: pubs. We know Buenos Aires it's a very fun city. If you look for fun, you'll always gonna get it. But, what makes the difference between a traditional dance club or pub in Buenos Aires or in any other part of the world? We know the answer, is: there's no difference. That's why we want you to know the best alternative places to know in Buenos Aires. Because that's what makes Buenos Aires the funniest city in the world.
Do you want to avoid the places where all tourists go? Do you really want to connect with the culture of Buenos Aires? Wanderlust Spanish gives you a selection of the best pubs of the "under" Porteña culture.
Buenos Aires Non-Touristy: pubs
TOP 5 Underground / Alternative Culture
• El bar de Kowalski – Not just a pub but a cultural house with many activities such as poetry shows, movie nights, guitar sessions around a large sandbox. Nice tapas and drinks. A very large patio to move comfortably. Address: Billinghurst 835, C1174ABO, Almagro, CABA https://goo.gl/maps/PwgVtQ8XuPQ2
• Le Troquet de Henry – This is a very fun pub in Abasto, surrounded by theaters, with a varied decoration and exquisite empanadas of broccoli and jugs of appetizers. Address: Guardia Vieja 3460, C1192, Abasto, CABA https://goo.gl/maps/RcjEVYFhT3J2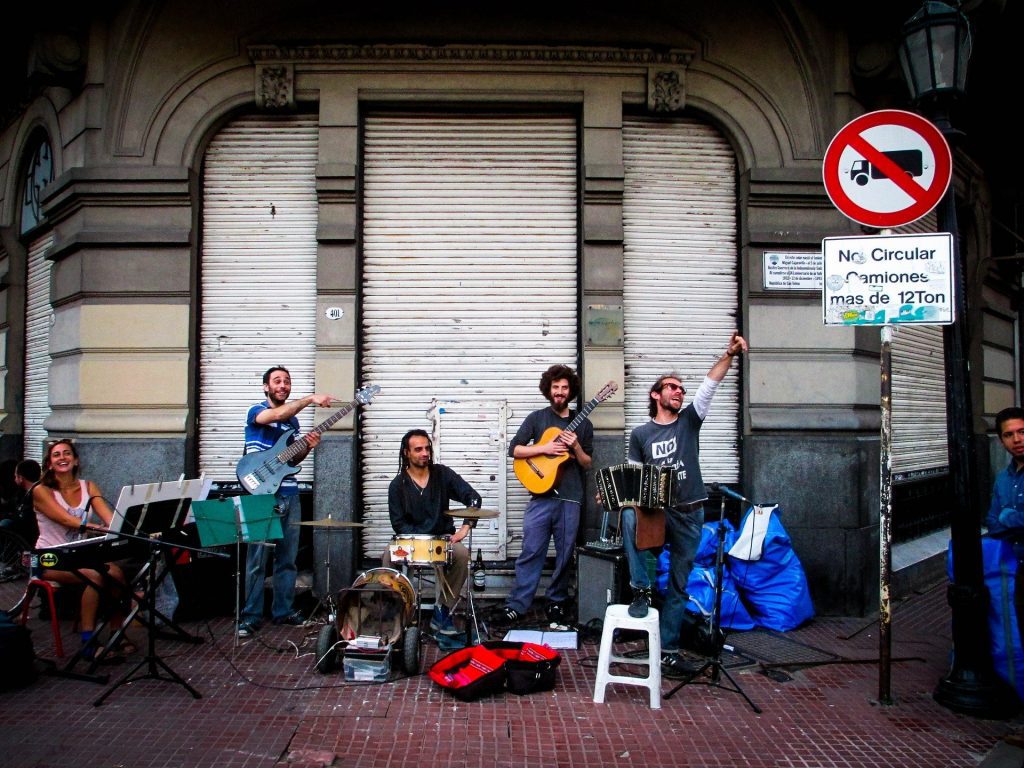 • Zorra – It is a place where you can be free of binarism, without gender division in the bathrooms, excellent and diverse cocktails, several options to finger food and tapas. Address: Bulnes 910, C1176ABR, Almagro, CABA https://goo.gl/maps/VRkW3FG3YBA2
• Casa Brandon – This is the only Queer Culture House in Buenos Aires. They have the best programming (musical shows, theater, karaoke, bar, poetry, movies and more). It feels like home every time you cross the door. Address: Luis María Drago 236, C1414AIF, Villa Crespo, CABA https://goo.gl/maps/BZwbjri1MYJ2
• El Banderín – This is a traditional pub with thousands of pennants of football teams on the walls. You can have a beer, eat a bite and (if you're not that late) play dice with old tangueros from the neighborhood. Address: Guardia Vieja 3601, C1192AAG, Almagro, CABA https://goo.gl/maps/Lu6RRXHNnxP2
If you want to learn Spanish and enjoy Buenos Aires with Wanderlust, contact us.