Welcome to the bustling streets of Buenos Aires, where creativity, innovation, and collaboration converge in vibrant coworking spaces. If you're a digital nomad seeking a dynamic work environment and a supportive community, Buenos Aires has got you covered. In this article, we'll dive into the world of coworking in Buenos Aires, uncovering the best spaces and highlighting the thriving digital nomad community. So grab your laptop, charge your creative energy, and let's embark on a journey through the top coworking destinations in Buenos Aires!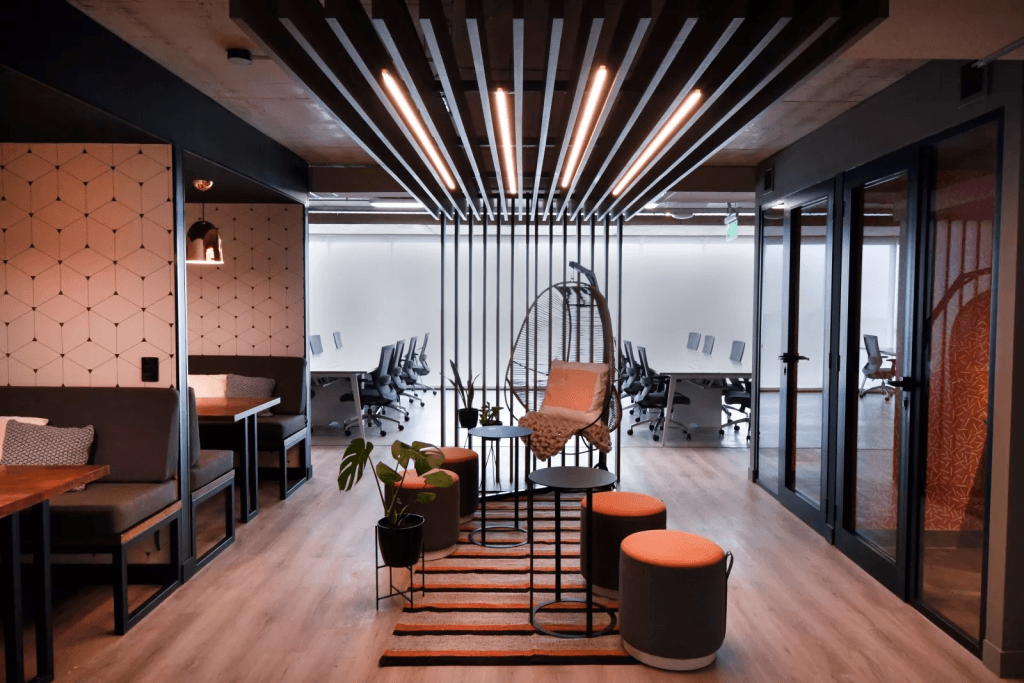 A Vibrant Landscape of Coworking Spaces in Buenos Aires:
Buenos Aires boasts a rich variety of coworking spaces, each offering its own unique vibe and amenities. Here are some of the city's top contenders:
1.1. CoLab Buenos Aires:
Location: Palermo neighborhood
Amenities: Spacious work areas, meeting rooms, networking events, coffee bar, rooftop terrace
Highlights: A vibrant community of freelancers, entrepreneurs, and startups, fostering collaboration and innovation.
1.2. Urban Station:
Location: Multiple locations across the city
Amenities: Flexible workstations, meeting rooms, high-speed internet, complimentary beverages
Highlights: Stylish and modern spaces designed to inspire productivity and creativity.
1.3. La Maquinita:
Location: Various neighborhoods including Palermo, Belgrano, and San Telmo
Amenities: Flexible workspaces, private offices, communal areas, events, coffee bar
Highlights: Diverse community of professionals, regular workshops and networking opportunities.
The Digital Nomad Community:
Buenos Aires has become a magnet for digital nomads from around the world, creating a vibrant and supportive community. Here's why the city is a digital nomad's haven:
2.1. Networking Opportunities:
Buenos Aires hosts numerous networking events, meetups, and conferences tailored for digital nomads. These gatherings provide opportunities to connect, collaborate, and share experiences with like-minded professionals.
2.2. Language Exchange:
Engage in language exchange programs to enhance your Spanish skills while building connections with locals and fellow nomads. Buenos Aires is a fantastic city to practice your language skills and immerse yourself in the local culture.
2.3. Co-Living Spaces:
Many coworking spaces offer integrated co-living options, allowing digital nomads to live and work in the same building. These arrangements foster a strong sense of community and facilitate meaningful connections among residents.
Comparison of Top Coworking Spaces in Buenos Aires
| Coworking Space | Location | Amenities | Highlights |
| --- | --- | --- | --- |
| CoLab Buenos Aires | Palermo | Spacious work areas, meeting rooms | Vibrant community fostering innovation |
| Urban Station | Multiple | Flexible workstations, high-speed internet | Stylish and modern spaces |
| La Maquinita | Various | Flexible workspaces, private offices | Diverse community and regular events |
FAQ:
Q: Can I book a coworking space on a daily or hourly basis? A: Yes, many coworking spaces in Buenos Aires offer flexible membership options, including daily or hourly rates, allowing you to choose a plan that suits your needs.
Q: Are there coworking spaces in residential neighborhoods? A: Yes, coworking spaces can be found in various neighborhoods across Buenos Aires, offering convenience and accessibility to digital nomads residing in those areas.
Q: Is Buenos Aires an affordable city for digital nomads? A: Buenos Aires offers a relatively affordable cost of living compared to other major cities. From accommodation to dining out, you can find options to suit various budgets, making it an attractive destination for digital nomads looking for affordability without compromising on quality.
Q: Are there opportunities for professional growth and collaboration? A: Absolutely! Buenos Aires is a hub for innovation and entrepreneurship. With its thriving startup ecosystem and a multitude of networking events and workshops, digital nomads can immerse themselves in a dynamic environment that fosters professional growth, learning, and collaboration.
Conclusion:
Buenos Aires, the enchanting capital of Argentina, not only captivates with its rich culture, vibrant streets, and delectable cuisine but also offers a welcoming and stimulating environment for digital nomads. The city's diverse coworking spaces, thriving digital nomad community, and abundance of networking opportunities make it an ideal destination for those seeking a perfect balance between work and play. So pack your bags, embrace the Buenos Aires spirit, and let the city ignite your creativity and fuel your digital nomad journey. Welcome to the coworking scene in Buenos Aires!
Remember, whether you choose the trendy CoLab Buenos Aires, the versatile Urban Station, or the dynamic La Maquinita, each coworking space has its own charm and potential to become your sanctuary for productivity and inspiration. Explore the options, connect with fellow digital nomads, and make the most of your time in this lively city.
Disclaimer: The information provided in this article is based on research and available data at the time of writing. Prices, amenities, and other details may vary, so it's always recommended to verify the latest information directly with the respective coworking spaces.