So, hey, there! In this post you will learn how to learn Spanish with movies. Learn Spanish with culture is the best way to get to know the real Spanish we speak. So, let's give a ride to the best movies in order to learn Spanish.
Best movies to learn Spanish
Firstly, a piece of advice. The best way to learn with movies is by picking a movie you feel like to. Don't choose any random movie. Try to narrow your search to a genre you like in your native language. So, we're going to give a list of the best movies by genre that according to us are the best ones to learn Spanish. Are you ready?
Top Movies
Mexican movies to learn Spanish
One of the best Mexican movies in our opinion is "Amores Perros". The movie tells three different stories linked by a car accident (in Spanish we call this "cine coral"). This movie is an icon in Latin American cinema. And, it's a beautiful movie to get to know different places in Mexico City.
"Y tu mamá también" it's a Mexican road movie directed by Alfonso Cuarón. It's also an icon for the Mexican cinema and for, I must say an entire generation. Tells the story of Julio and Tenoch, two very close friends who meet a girl and start a trip together. This mysterious woman will help these two guys to stop being so childish. In this movie, you can see the tension between the social classes in Mexico thought the relationship between the two friends. Also, you can enjoy the incredible landscapes of the state of Oaxaca.
Argenteneen movies to learn Spanish
Relatos Salvajes (Wild Tales): is a 2014 Argentine-Spanish black comedy anthology film composed of six standalone shorts, united by a common theme of violence and vengeance. Despite the clear common theme of violence and vengeance, what connects the accounts, according to the director, is "the fuzzy boundary that separates civilization from barbarism, the vertigo of losing your temper, and the undeniable pleasure of losing control". This is explored through the concept that human beings have animalistic features.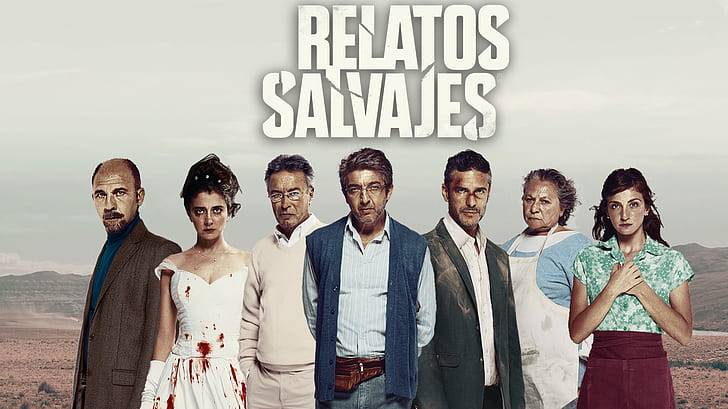 El secreto de sus ojos (The Secret in Their Eyes): is a 2009 crime drama film directed, co-written, produced, and edited by Juan José Campanella, based on the novel "La pregunta de sus ojos" (The Question in Their Eyes) by Eduardo Sacheri, who also co-wrote the screenplay. The film is a joint production of Argentine.
If you want to know more, contact us, and try your free class today!