Welcome to the world of Argentinian asado, where fire, meat, and passion converge to create a culinary experience like no other. In this guide, we'll take you on a journey through the rich traditions of asado, sharing tips, techniques, and secrets to help you become a master of this iconic Argentine barbecue. Get ready to ignite your taste buds and impress your friends and family with your sizzling asado skills!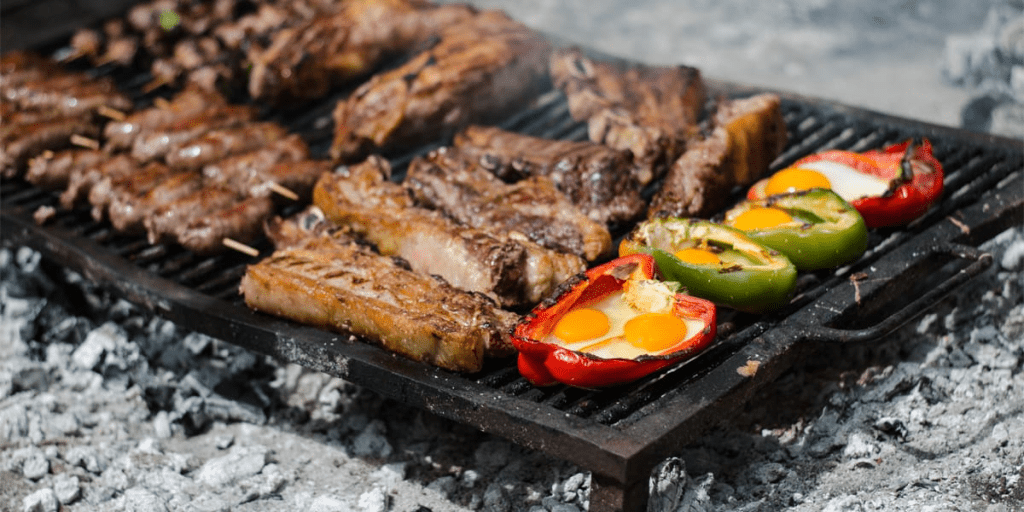 The Basics of Asado: Setting the Stage for Culinary Greatness

Choosing the Right Cuts: Discover the prime cuts of meat for asado, such as entraña (skirt steak), vacío (flank steak), and costillas (ribs), and learn how each cut contributes to the flavor profile.
Building the Perfect Fire: Understand the importance of using quality charcoal or wood and mastering the art of controlling the temperature for optimal grilling.

Preparing the Meat: Marination and Seasoning Secrets

The Power of Chimichurri: Learn how to create the perfect chimichurri sauce, a quintessential accompaniment to asado, and explore variations that include parsley, garlic, red pepper flakes, and vinegar.
Patience is a Virtue: Discover the art of marinating the meat, allowing the flavors to infuse and tenderize, and explore popular marinades featuring garlic, olive oil, lemon juice, and traditional Argentine spices.

Mastering the Grill: Techniques for Perfectly Cooked Meat

Understanding Cooking Times: Get acquainted with the concept of "punto" (doneness) and learn how to achieve various levels of doneness, from jugoso (medium-rare) to bien cocido (well-done).
Flipping with Precision: Discover the secrets of flipping the meat at the right moment to ensure even cooking and caramelized, mouthwatering crust.

The Art of Asado Sides: Complementing the Meaty Feast

Classic Accompaniments: Explore traditional side dishes like provoleta (grilled provolone cheese), ensalada criolla (Argentine-style salad), and papas al rescoldo (potatoes cooked in the coals).
Wine Pairings: Delve into the world of Argentine wines and discover the perfect varietals to complement the robust flavors of asado, such as Malbec, Cabernet Sauvignon, and Bonarda.

Where to Experience Authentic Asado in Argentina

Buenos Aires: Uncover the best parrillas (steakhouses) in the capital city, known for their impeccable asado, including La Brigada, Don Julio, and El Desnivel.
Beyond Buenos Aires: Venture into the provinces and explore renowned asadores (asado restaurants) in Cordoba, Mendoza, and Patagonia, where local flavors and techniques take center stage.
FAQs:
Q: Can I make asado without a traditional grill? A: While a traditional parrilla is preferred, you can still achieve delicious results using a charcoal or gas grill, adapting the techniques to your equipment.
Q: How long does it take to grill the meat? A: Cooking times vary depending on the thickness and cut of the meat. As a general guideline, allow 15-20 minutes per side for medium-rare to medium doneness.
Q: What if I don't eat red meat? A: Asado can also include other grilled items like sausages, chicken, and vegetables, allowing you to create a diverse and satisfying spread for everyone to enjoy.