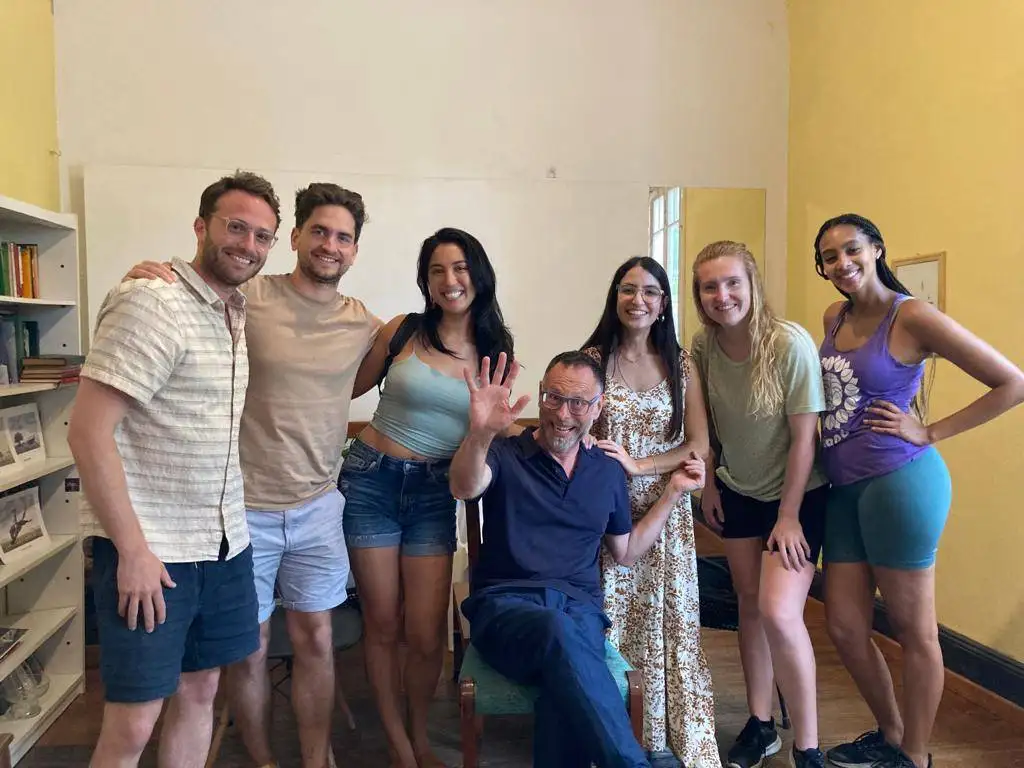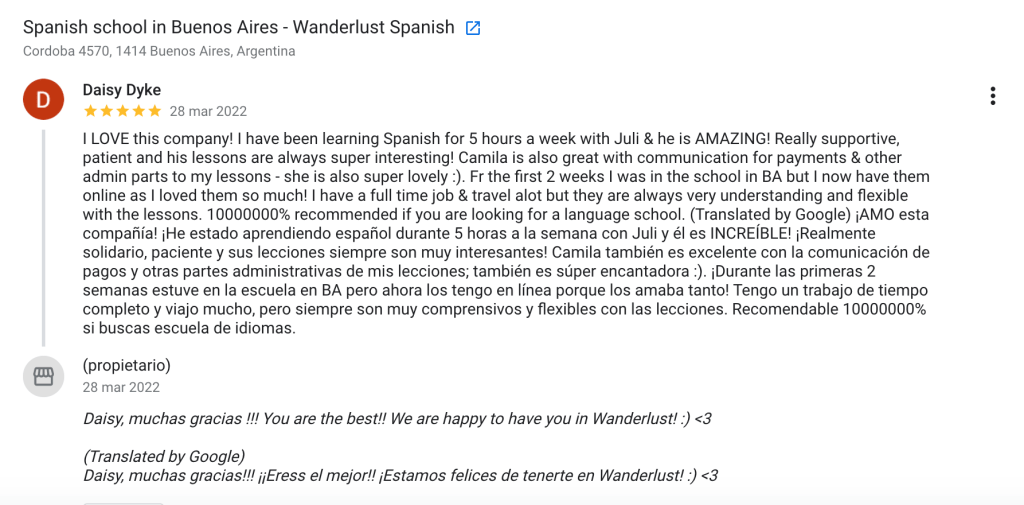 More reviews about Wanderlust Spanish:
I must say, what an amazing experience. The team there was fantastic, and I especially want to credit Vicky for her outstanding service. Her warmth, patience, and expertise made my learning experience truly enjoyable. The school has built a great team of teachers who are passionate about teaching Spanish and making the learning experience fun and engaging. They have a variety of classes that cater to all levels of proficiency, from beginner to advanced. The classes were well-structured and focused on real-life situations, making it easy to apply what I learned outside of the classroom. The school itself is located in a great area of Buenos Aires, and the facilities are well-equipped. The atmosphere is welcoming and friendly, making it easy to connect with other students and practice speaking Spanish. Overall, I highly recommend this Spanish school to anyone looking to learn Spanish in Buenos Aires. The outstanding service provided make it an experience you won't forget.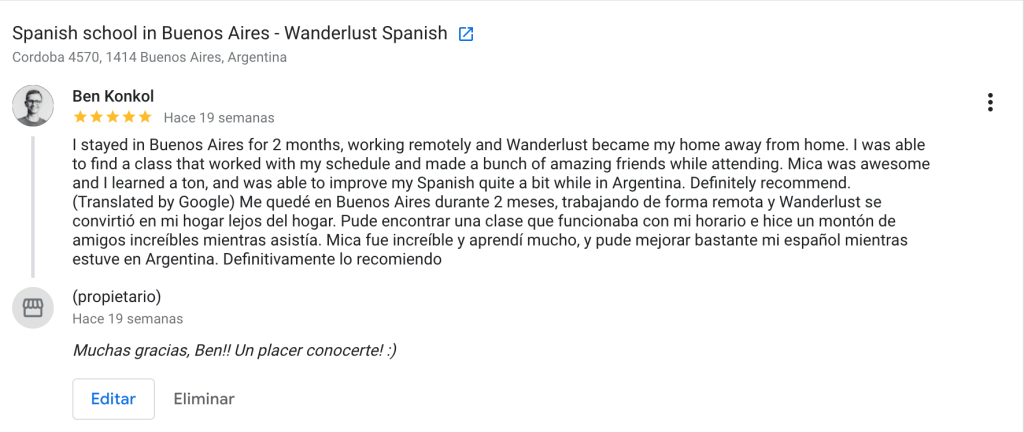 I really liked my experience with Wonderlust. In 3 months time that I have been with them, my Spanish has improved significantly. The teachers are very supportive, talkative and friendly. I specifically would like to thank my teacher Augustina! She is trying her best to make classes well structured, interesting and interactive and she is doing that very well. Other teachers with whom I had some classes are Mica and Ezequiel are also good in what they do. Finally, I should mention about excellent management skills of the school owner, Camila, who is always supportive and helps to resolve any problems or rescheduling your classes according to your needs.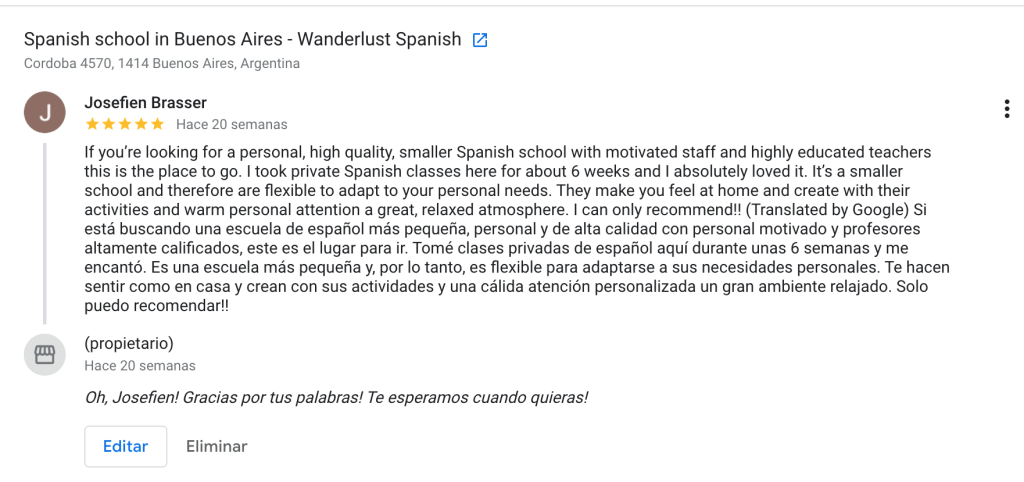 I contacted Wanderlust after reading the reviews here on google maps. They were responsive and answered all my questions promptly, so I could sign up the very next day for the semi-intensive classes for two weeks, 2 hours sessions during the weekdays. Catalina was leading the class as our teacher, and she really made it easy for us to have day-to-day conversations in Spanish. Certainly effective and great facilitator for beginners to learn and utilize new phrases while keeping the FUN! In the second part of the class, she would focus on grammar and help us learn to speak and write in proper Spanish. Overall, the staff at Wanderlust, Camila and Maxim were super helpful with everything. I would recommend the classes with Catalina at Wanderlust!