Welcome to the vibrant city of Buenos Aires, where a burgeoning vegetarian and vegan movement is taking root. If you're a plant-based enthusiast or looking to incorporate more veggie options into your diet, you're in for a treat. In this guide, we'll introduce you to some of the best veggie brands in Buenos Aires, offering a variety of delicious and sustainable products. From mouthwatering plant-based meats to delectable dairy alternatives, prepare to embark on a culinary adventure that celebrates the joys of eating veggie in the bustling capital of Argentina.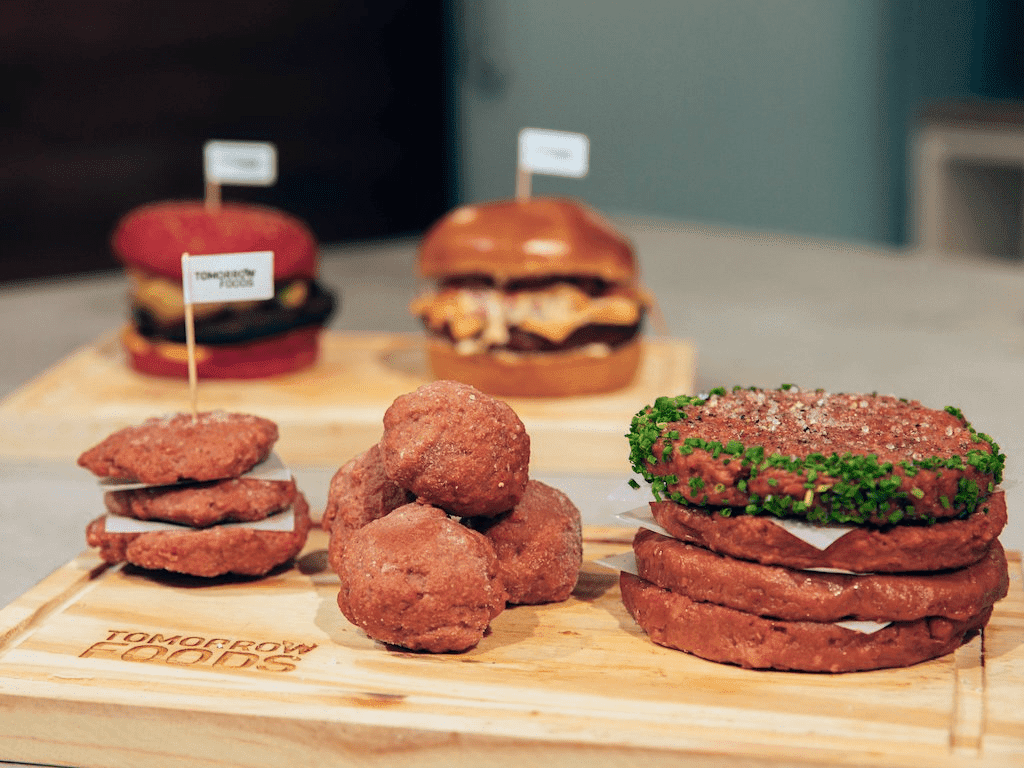 Good Natured: This company specializes in plant-based meats, including vegan burgers, sausages, and meat substitutes. They are known for their high-quality and flavorful products.
GreenVie: GreenVie offers a variety of vegan cheeses, including cheddar, mozzarella, and cream cheese alternatives. Their dairy-free cheeses are crafted with plant-based ingredients to provide a delicious and melty texture.
NutriVida: NutriVida produces a range of dairy alternatives, including soy milk, almond milk, and oat milk. Their products are made from natural ingredients and are free from artificial additives.
Delicias Veganas: Delicias Veganas specializes in vegan spreads and condiments, such as hummus, guacamole, and salsa verde. Their products are made with fresh ingredients and are perfect for adding flavor to your meals.
La Soya Loca: La Soya Loca offers a variety of vegan products made from soy, including tofu, soy-based burgers, and soy milk. They focus on providing nutritious and sustainable options for plant-based eaters.
Veggie Life: Veggie Life is a local brand that offers a wide range of vegan food products, including vegan meats, cheeses, spreads, and desserts. They focus on creating delicious and sustainable plant-based alternatives.
So Delicious: So Delicious is known for its vegan ice creams and frozen desserts. They offer a variety of flavors made from plant-based ingredients, such as coconut milk, almond milk, and cashew milk.
La Natural: La Natural specializes in vegan and gluten-free bakery products. They offer a selection of bread, pastries, cakes, and cookies that are made with wholesome ingredients and without any animal products.
Veggie Gourmet: Veggie Gourmet is a vegan restaurant and store that also offers packaged vegan products. They have a range of plant-based alternatives, including vegan cheeses, meats, and pantry staples.
The Green Market: The Green Market is a health food store that stocks a variety of vegan products from different brands. They have a wide selection of vegan snacks, sauces, condiments, and cooking essentials.
Best Veggie Brands in Buenos Aires
Here's a table highlighting the differences between the vegan products offered by the companies mentioned:
| Company | Product Range | Specialty | Key Features |
| --- | --- | --- | --- |
| Verde Vegano | Vegan meats, cheeses, and desserts | Plant-based alternatives | Focus on locally sourced ingredients and sustainable practices |
| VegeLife | Vegan cheeses, spreads, and pantry items | Dairy-free alternatives | Wide variety of flavors and textures to suit different preferences |
| Vegan Delights | Vegan meats, burgers, and sausages | Plant-based protein options | Emphasis on taste, texture, and nutritional value |
| Veggie Life | Vegan meats, cheeses, spreads, desserts | Sustainable plant-based foods | Commitment to creating delicious and environmentally friendly options |
| So Delicious | Vegan ice creams and frozen desserts | Dairy-free frozen treats | Made from plant-based ingredients like coconut milk and almonds |
| La Natural | Vegan bakery products | Gluten-free options available | Wholesome ingredients and handmade preparation |
| Veggie Gourmet | Vegan cheeses, meats, pantry staples | Restaurant and store | Offers a variety of vegan alternatives for cooking and snacking |
| The Green Market | Vegan snacks, sauces, condiments | Health food store | Wide range of vegan products sourced from different brands |
FAQs:
Q: Are these veggie brands suitable for those with dietary restrictions? A: Absolutely! These veggie brands cater to a wide range of dietary needs, including gluten-free, soy-free, and nut-free options, ensuring that everyone can enjoy their products.
Q: Can I find these veggie brands in other cities in Argentina? A: While some of these brands may have limited distribution outside of Buenos Aires, they often offer online shopping options, making their products accessible across the country.
Q: Do these veggie brands offer vegan-friendly options? A: Yes, all the featured brands are committed to offering vegan-friendly products, ensuring that no animal-derived ingredients are used in their formulations.
Conclusion: Buenos Aires is a haven for veggie enthusiasts, with a plethora of innovative and delicious veggie brands revolutionizing the plant-based scene. Whether you're craving the sizzle of plant-based meats, the creaminess of vegan cheeses, or the tantalizing flavors