Buenos Aires is a major hub for visitors from various places throughout the year. Some people prefer bustling city life with tourists, while others like to avoid tourist zones. After all, large crowds can be overwhelming and make you anxious.
So if you're looking to do non-tourist things around Buenos Aires, your search ends now. Here are the top things you can do.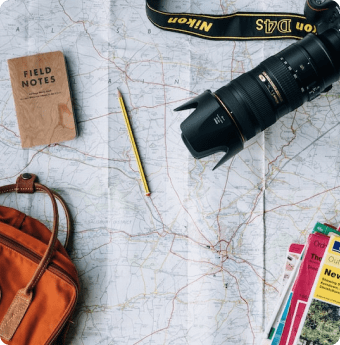 Enjoy A Night At Niceto
Club Niceto has been in Buenos Aires for more than two decades. It is an excellent place to enjoy the nightlife of the city without engaging with a high number of tourists.
The music and drinks at the Niceto will help you have fun without breaking your bank. Another great thing about the club is that it also hosts various international performances.
Go To The Street Market In San Telmo
San Telmo is known for hosting one of the best street markets in Buenos Aires. Visiting the place is an excellent choice on a Sunday. You can get various items at a cheap price such as handmade crafts.
The market also offers antique stalls if you love collecting things. Performers are also present on the street to entertain the shoppers.
Explore The Recoleta Neighborhood
The mausoleums at the Recoleta Cemetery are interesting structures that you can visit on your free day. Weekdays are better for exploring the site because of fewer tourists.
The best part is that a cultural center is also within the vicinity. So if you get bored at the cemetery, you can always visit the cultural center to enjoy art exhibitions, live music, and drinks.
Go Rollerblading At The Parque Tres De Febrero
Parque Tres de Febrero has a unique smooth path that circles an artificial lake. This is why you may visit the location for rollerblading with friends or family members. Of course, remember to take your own gear to avoid spending money.
However, you don't have to worry if you don't own a pair of rollerblades. You can easily rent gear from the entrance near the park's rose garden.
Have A Coffee At The Cuervo Café
The Cuervo Café is a cozy café located in Palermo to help the locals enjoy a great evening. You can sip on hot coffee while enjoying various snacks at the place. The best part is that you will not have to break exceed your budget to have fun at the café.
You can enjoy the high ceilings and sit inside, but the café also offers outdoor seating so that you can have more fun when the weather is good.
Watch The Sunset At Puerto De Madero
Puerto de Madero was a bustling place during the 19th century because of its role in imports and exports. However, trading options decreased around the site later. Of course, now the location bustles with luxury apartments, museums, and hotels.
You can visit one of the hotels for a fun outing at Puerto de Madero. Besides that, you can also take a walk around the streets and watch the sunset.
Read A Book At The El Ateneo Bookstore
El Ateneo Bookstore is an excellent spot for those who like to read during their free time. The shop is located within a former theatre and offers a grand feeling. Many books of different genres are present at the store to indulge you.
The best part is that the bookstore also has a café, so you can enjoy drinks or baked treats while reading your book.
Enjoy Steak At Don Julio
Don Julio is a great place for having steaks with your partner, family, or friends. You can visit the restaurant in the evening after getting off work. Of course, the place also operates on the weekend for more flexibility.
You can enjoy good food without breaking your bank because of the affordable pricing.
Take A Trip To Tigre
Tigre may be a small town near Buenos Aires, but it still offers many things. You can visit restaurants for enjoying Argentinian cuisine. Taking the train to the place will also help you see various scenic sites.
The best part is that the town also has many canals to explore different islands and buildings.
Have A Beer With Friends
Another thing you can do in Buenos Aires is enjoy a beer with your friends. The top place that you should visit for this purpose is Plaza Serrano. Many outdoor cafes and bars are present at this location to help you enjoy.