Hello, my tango fans! Yes, all you need is tango: the most complete guide. We know that it is an exciting dance and that you not only want to dance it, but also know its history. Read this post from Wanderlust Spanish (your best Spanish school online and in Buenos Aires). Learn more about Latin America culture
Tango is one of the most influential and famous dances of the modern history. Originating from the streets of 18th century Buenos Aires in Argentina and Montevideo in Uruguay as the favorite dance of the European immigrants, former slaves, working and lower classes of people.
Initially, it was just one of the many dances. But it soon became popular throughout society, as theatres and street barrel organs spread it from the suburbs to the working-class slums. Which were packed with hundreds of thousands of European immigrants.Colombian Spanish vs. Argentinian Spanish
When the tango began to spread internationally around 1900, cultural norms were generally conservative. And so tango dancing was widely regarded as extremely sexual and inappropriate for public display
No matter what its exact origins are, the words " tango" and "tambo". Started being used for naming dance and musical gatherings of slaves in the region of the basin of River Plata. As this term started gaining popularity. It quickly became a synonym for the entire tango dance and tango music style.
The tango consists of a variety of styles that developed in different regions and eras of Argentina. As well as in other locations around the world.
The milonguero style is characterized by a very close embrace, small steps, and syncopated rhythmic footwork. It is based on the petitero or caquero style of the crowded downtown clubs of the 1950s.
In contrast, the tango that originated in the family clubs of the suburban neighborhoods (Villa Urquiza/Devoto/Avellaneda etc.) emphasizes long elegant steps, and complex figures. In this case the embrace may be allowed to open briefly, to permit execution of the complex footwork.
As every authentic artistic expression, the tango unravels our inextricable human condition, revealing the porteño spirit. Maybe it is due to this reality that it lives in the Buenos Aires neighborhood
No matter what the style, tango always appeals to the senses a link between the dancers. The dancers are lost in the harmonic movement and soft touch. Tango dancers from all over the world have fallen in love on the dance floor of their partners, and the dance itself, and have tangled their way into a world of passion that must be experienced to understand it.
If you want to know more about tango culture or Spanish lessons in Buenos Aires or online, contact us.
"Tango can be debated, and we have debates over it, but it still encloses, as does all that which is truthful, a secret."  
 
Jorge Luis Borges, Argentine writer and poet. 
Famous tango´s songs
All you need is tango: the most complete guide.
El día que me quieras (Carlos Gardel y Alfredo Le Pera)
Song with a story very similar to the tango "Mi Buenos Aires Dear", recorded in 1935, was the main theme of the homonymous film released that same year, and also starring Gardel, and also directed by John Reinhardt.
Cambalache (Enrique Santos Discépolo)
Tango immortalized in the voice of the great Ernesto Famá, this song was recorded in 1934 with the accompaniment of Francisco Lomuto's orchestra. It was the main theme of the movie "The soul of the bandoneon", released that same year. He also sang it with relative success, Julio María Sosa Venturini.
Volver (Carlos Gardel y Alfredo Le Pera)
One of the most international tangos of the great Gardel, recorded in the year 1935, from this verse made song the famous phrase "Twenty years is nothing", famous saying throughout Latin America.
The best tango schools in Buenos Aires
In this opportunity, we will show you the best tango school's in Buenos Aires. We love to share our culture and the most popular dance in Buenos Aires. And remember, if you want to know more about Argentine culture, contact Wanderlust Spanish and start to learn the real Spanish.
Tango is a popular Romantic dance, partner dance, and social dance. Originated in the 1880s along the Río de la Plata, the natural border between Argentina and Uruguay. It was born in the impoverished port areas of these countries, where natives mixed with slave and European immigrant populations.
Tango is a dance that has influences from African, Native American and European culture. Dances from the candombe ceremonies of former slave peoples helped shape the modern day tangoEvita Peron's story
In Buenos Aires there are excellent tango academies, you can find the best teachers, milongas and tango shows. Buenos Aires is the ideal place to learn to dance tango, to enjoy a tango dinner show or any tango show. This is a list of the most popular tango schools in Buenos Aires. You will be able to choose tango schools in San Telmo, Palermo and Abasto
La Catedral is better known for its venue than for its tango classes. Located in a crumbling old building in the heart of Almagro. La Catedral offers classes every day, on Mondays and Wednesday at midday, and also every evening before the nightly milonga gets going. The Cathedral is a unique milonga (tango ballroom) where tango aficionados and novices gather to take classes, practice dancing and eat and drink together every night.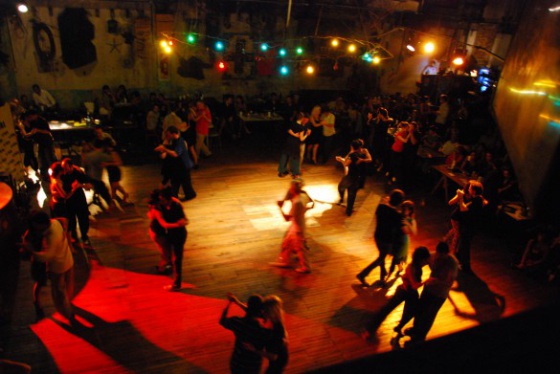 Attracting a young crowd of travelers, expats and people spending a few months in Buenos Aires, DNI Tango offers classes for all levels in a number of languages, and you can attend group classes, private classes, themed classes or workshops
La viruta tango
La Viruta is a very renowned dance school, which brings you the tango, this mystical passionate dance, so that you learn it from scratch and with a system of rotation of companions you will advance quickly, even if you come without experience in dancing. Tango classes of various levels are held every evening except Mondays and Tuesdays. From Wednesday to Sunday there is a milonga, (dance party) beginning around midnight that goes into the wee hours.
Tango is a vital part of Argentine history and understanding its origins and roles will give participants a deeper comprehension of the country and city of Buenos Aires. Through the Mente Argentina tango program, participants will learn the secrets of the tango dance, which will introduce them into an international dance scene that is valued and practiced worldwide!
Tango queer
Now that you know more about the history of tango, i want to introduce you to a different way of enjoying this beautiful dance. Here the roles are not fixed or determined by people's genders and everyone is allow to dance with whomever they want and take the role they prefer. Does that sound catching for you? then living the experience of Tango Queer in Buenos Aires is a must if you are visiting this amazing city!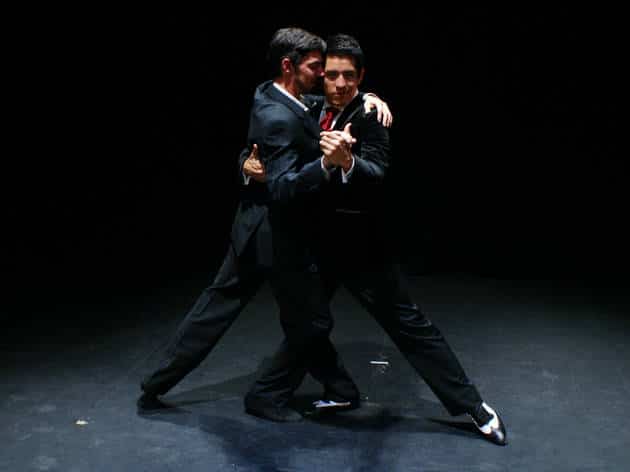 How did Tango Queer pop up in Buenos Aires?
In the traditional Tango, the man leads the dance and the woman just follows the movement and the steps that her partner is doing. It may be amazing to watch a great couple dancing like that, but the idea of a submissive woman just doing what a man proposes, is a bit old these days.
That's why in 2005 Tango Queer was found, with the idea of changing the codes of traditional Tango, influenced by other social movements like the Feminism and the LGBTIQ+ commnuity.
Changing the rules
Tango Queer proposes the possibility, not only to choose the role you want to take up (maybe if you are a woman, you may be able to lead a man) but also to choose what gender you would rather dance with. This means that everyone learns to lead and follow.
Therefore, the symbolic power that implies the leading role dissapears. Here, anyone can take any role and also it can change betwen each person.
Why Queer?
Because it's a confrontational movement and it celebrates the diversity. It offers a free environment in which people can express themselves in the way they truly feel and not following the established social mandates.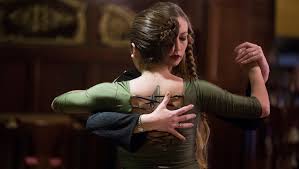 What activities you can do in Tango Queer in Buenos Aires?
You can enjoy Tango Queer lessons in Buenos Aires city in "Centro Cultural Macedonia" or you can go to other Milongas Friends to enjoy this kind of tango such as La Marshall La salsera, La Furiosa Centro Cultural Oliverio Girondo or El despelote Tango La paz arriba.
There is also an International Festival of Tango Queer in Buenos Aires, with many activities to enjoy like classes, shows, concerts, conferences, paintings, etc. Amazing isn't it?
If you are interested in gender equality, check out this video from our school about Gender neutral language in Spanish!