Are you ready to embark on a linguistic adventure? Learning Spanish opens doors to new cultures, enhances travel experiences, and broadens your career prospects. And what better way to immerse yourself in this vibrant language than by choosing the perfect city to learn Spanish? In this article, we will take you on a journey to discover the ultimate destination for mastering Spanish: Buenos Aires, the bustling capital of Argentina.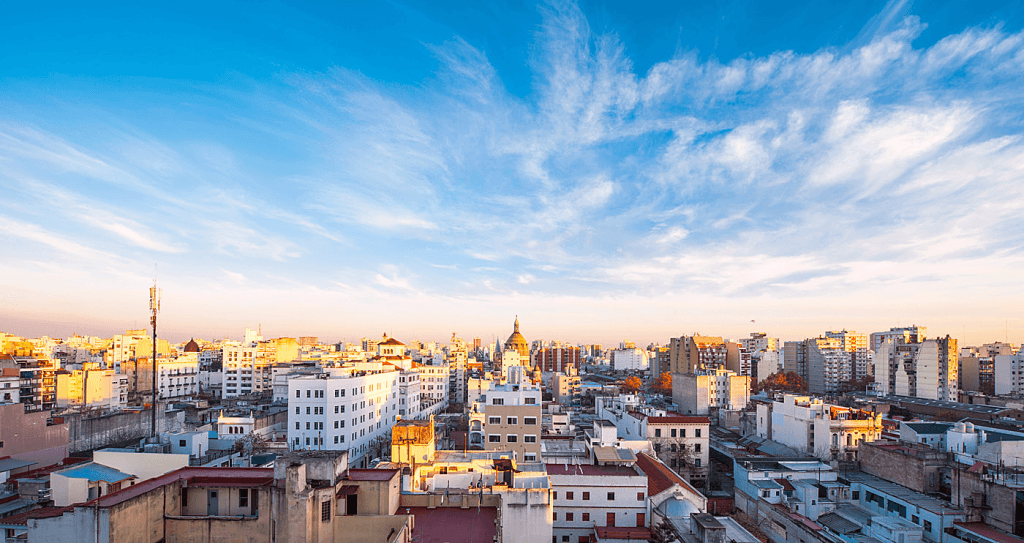 Buenos Aires: The Melting Pot of Spanish Language and Culture:
Nestled in the heart of South America, Buenos Aires beckons language enthusiasts from across the globe. This cosmopolitan city is renowned for its passionate inhabitants, captivating architecture, and lively tango scene. As you wander through its streets, you'll encounter a diverse tapestry of people eager to converse with you in their melodious Spanish. The local porteños, as Buenos Aires residents are called, embrace the opportunity to share their language and culture, making it an ideal place to learn Spanish.
Exploring the Streets of Buenos Aires:
Buenos Aires boasts an array of captivating neighborhoods, each with its own distinct character. Begin your language journey in San Telmo, where history seeps through its cobblestone streets and antique shops. As you savor a traditional empanada in one of the charming cafes, engage in conversations with locals and practice your newly acquired Spanish skills.
Next, venture into the trendy Palermo neighborhood, brimming with hip bars, art galleries, and designer boutiques. Join a language exchange event or enroll in a Spanish course offered by one of the numerous language schools in the area. This vibrant district provides the perfect backdrop for socializing with fellow language learners and immersing yourself in the Spanish-speaking community.
For a taste of elegance and European charm, head to Recoleta. This upscale neighborhood boasts beautiful parks, renowned museums, and the iconic Recoleta Cemetery. As you stroll through its grand avenues, indulge in conversations with locals who appreciate the beauty of the Spanish language and are eager to assist you in your learning journey.
Wanderlust Spanish: Your Pathway to Fluency:
When it comes to Spanish courses in Buenos Aires, Wanderlust Spanish stands out as a beacon of excellence. With a team of dedicated and passionate instructors, this language school offers a range of immersive programs tailored to suit your individual needs and proficiency level. Whether you are a beginner seeking a solid foundation or an advanced learner aiming for fluency, Wanderlust Spanish has the ideal course for you.
At Wanderlust Spanish, classes are not confined to the four walls of a traditional classroom. The school organizes exciting cultural activities, such as guided tours, cooking classes, and local events, where you can practice your language skills in real-life situations. By immersing yourself in the vibrant Argentine culture, you'll accelerate your language learning and forge lasting connections with fellow students and locals alike.
Moreover, Wanderlust Spanish provides a supportive and inclusive environment that encourages students to embrace their language journey with confidence. Small class sizes ensure personalized attention, allowing you to actively participate and receive valuable feedback from experienced teachers. With their expertise and unwavering enthusiasm, the instructors at Wanderlust Spanish will guide you every step of the way towards Spanish proficiency.
Conclusion:
If you have the burning desire to learn Spanish and immerse yourself in a rich and diverse culture, look no further than Buenos Aires. With its passionate locals, captivating neighborhoods, and exceptional language schools like Wanderlust Spanish, this vibrant city offers an unrivaled experience for Spanish language learners. Embrace the challenge, seize the opportunity, and embark on a language adventure that will shape your future. Buenos Aires awaits, ready to guide you on your path to Spanish fluency. ¡Vamos! (Let's go!)