Hey there! Did you know that Argentina has a fantastic public holiday on May 25th? It's called the "25 de Mayo" or "May Revolution Day," and it's a day of immense significance for this vibrant South American country. In this blog post, we'll dive into the reasons behind this holiday and explore the incredible events that unfolded on May 25th, 1810, setting Argentina on the path to independence. So, buckle up and join us on a thrilling journey to discover the historical importance and cultural pride associated with this unforgettable day in Argentina.
Travel back in time with us to the early 19th century, when Argentina was part of the Spanish Viceroyalty of the Río de la Plata. Back then, tensions were brewing among the Argentine population due to Spain's control over trade and politics. But guess what? The May Revolution of 1810 changed everything!
On May 25th, 1810, a group of Argentine patriots, known as the Primera Junta (First Junta), seized control of the government, boldly replacing the Spanish viceroy. This audacious move was a giant leap towards independence and self-governance. Driven by their hunger for political autonomy and economic freedom, the Primera Junta established a provisional government, setting the stage for Argentina's eventual liberation from Spain.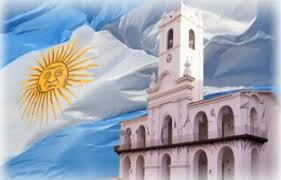 History of Argentina on May 25th
The May Revolution ignited a series of events that ultimately led to Argentina's independence. It laid the foundation for the Argentine War of Independence, which raged on for another decade until the nation finally achieved its formal independence on July 9th, 1816. May 25th became an iconic date, symbolizing Argentina's fierce determination to forge its own destiny.
Fast-forward to today, and May 25th is a national public holiday that holds immense cultural and historical significance in Argentina. The country comes alive with a myriad of activities and events that commemorate the May Revolution in style. Let's take a closer look at some incredible ways in which the Argentine people celebrate this momentous occasion.
One of the most exciting traditions is the reenactment of the Cabildo Abierto (Open Council) meeting that took place on May 22nd, 1810. This historical recreation transports you back to the time when representatives from different provinces gathered to discuss the nation's future. It's like stepping into a time machine and experiencing the intensity of those pivotal decisions firsthand.
But that's not all! Get ready to be dazzled by the sea of blue and white, the colors of the Argentine flag, as patriotic symbols fill the streets. From flags fluttering proudly across the nation to schools, public buildings, and homes adorned with vibrant blue and white decorations, the Argentine spirit shines bright.
And the celebrations don't stop there! Argentina puts on a dazzling display of cultural events, including parades, concerts, and exhibitions, all designed to honor the country's history and foster national pride. It's an opportunity for both locals and visitors to immerse themselves in the vibrant tapestry of Argentine culture and reflect on the profound significance of the May Revolution.
May 25th is a day of unabashed pride and patriotism for the Argentine people. It's a time to honor their struggle for independence and celebrate their unwavering determination to shape their own future. So, if you find yourself in Argentina on May 25th, don't miss out on the chance to join in the festivities, soak up the rich history, and truly appreciate the magnitude of this extraordinary day. It's an experience that will deepen your connection with Argentina's past, embrace its present, and ignite your wanderlust for beautiful destinations like Argentina.
Remember, on May 25th, Argentina commemorates the May Revolution, a remarkable event that ignited the flame of independence and forever altered the course of a nation's destiny. So, mark your calendars and be part of this incredible celebration of Argentina's vibrant history and boundless spirit!
If you're looking to immerse yourself in the rich Argentine culture and deepen your knowledge of the Spanish language, look no further! At Wanderlust Spanish School, we offer a unique educational experience where you can embark on a journey of language learning and cultural exploration. Our experienced teachers and immersive programs will help you gain fluency in Spanish while discovering the fascinating history and traditions of Argentina. Don't miss out on this remarkable opportunity. Enroll at Wanderlust Spanish School today and let your wanderlust guide you to new horizons of language and culture!