Are you ready to keep on expanding your mind? Even better, to blow your brains out? Because today we're going to learn Spanish online with videos and it's super exciting! Just follow me and you'll see how to do it!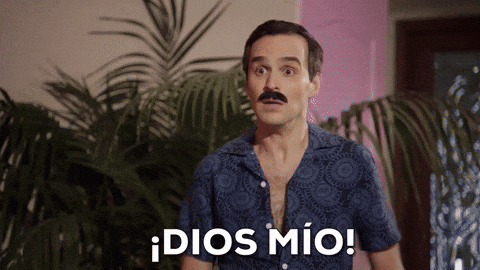 First things first
Ok, so whenever we're about to learn something new, we're thrilled. We do not know the unknown, that's the richness of it. Think of all the things you wanted to do and all the fears you had back then. How did you face them? Did someone help you out? Your parents? Your teachers, maybe? A friend? All of them were / are your toolbox, your source for an emergency and it's good that you are familiar with the help you need. When we learn a new language, especially when it's not our mother tongue, we experience frustration and hardships. But hey, don't give up. Learning Spanish demands your attention, like an amazing Monet right in front of your eyes. Just trust in your tools (and yourself!) and "every little thing is gonna be alright".
Learn Spanish grammar with videos
Here at Wanderlust, we created some videos for you to learn Spanish Online with videos. First, you will need to know the common mistakes we make when we're speaking in Spanish. I think a very common thing is that we try to translate, somehow, our language to a foreign one. Please, do not go there! Try to think in Spanish, to immerse your soul in its words, its phonetic. At first your tongue will twist, you will ask for mercy (well, not that dramatic) and beg to speak in English. But while you are at it, don't give up and try to learn Spanish with movies. Why not?
How to learn Spanish without falling into its traps? It's easy fellas: watch videos about modal verbs and subjunctive tips, they will make your life easier, trust me.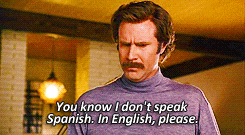 A thing or two about Spanish Online
Internet is your ally, but also your worst nightmare if you don't know what to do, or if you try to think with your English mind in Spanish. That's a no-go, for sure. For me, the best way to learn Spanish online with videos is to always check your sources. Where did this video come from? Who made it? A university? A language specialist? A translator? Of course, you can see here some common phrases in Latin America and try to Google them and see what happens. Also, you can find out about an app to learn Spanish for kids.
Another way for me to learn a new language from scratch is pop culture. How many Latin American soap operas are in the world? Not enough. Latin American songs? Uf, more than a million. Even food, ay ay ay! Food makes you travel. Maybe you can watch some chef videos and make some recipes in Spanish!
One of my favourite videos in the world is the one that follows. It's part of an old soap opera, starred by Thalía, a Mexican singer and actress. In this fragment, Soraya, the evil character, felt like she was being betrayed. Her reaction is so expressive, I think everyone must run and learn Spanish just to comprehend her screaming voice:
Learn Spanish Online
Are you feeling the Spanish vibes in your body? Want to keep on learning more? Just contact us on Wanderlust Spanish Online and enjoy our lessons!