Anyone that loves outdoor adventures needs to put Patagonia on the top of their list. It offers some of the best wildlife watching, white water rafting, hiking, horseback riding, and much more. The landscapes here are also incredible and you will fall in love with the natural beauty of this place.
So, if you are planning a trip to Patagonia, you are in the right place. Here are the best places to visit in Patagonia, Argentina.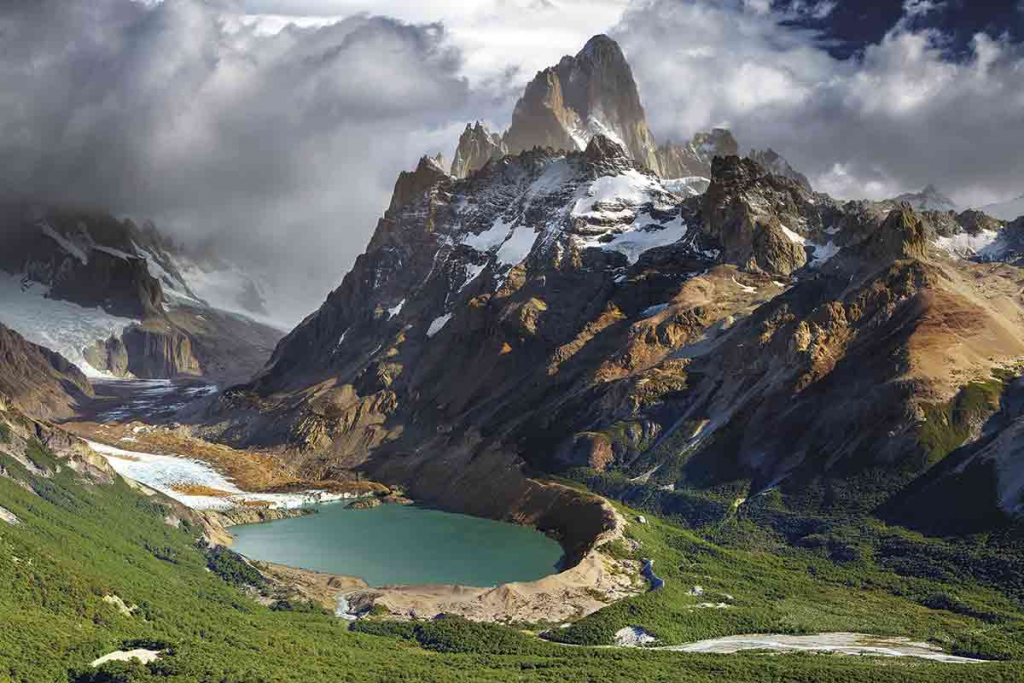 El Calafate
El Calafate is one of the best cities here that is known for the Perito Moreno glacier. There are fleets of buses that go here daily as people love coming here to see the glaciers. You can make your way to the viewpoints and take in this beautiful sight you will not find anywhere else.
On the other hand, there are also guided tours for the more remote glaciers that you can opt for. The good thing about this city is that you will find natural beauty along with boutique hotels, fine dining scenes, and much more. So, you get a modern life and natural beauty all in one.
Peninsula Valdes
Peninsula Valdes is one of the best places to visit in Patagonia, Argentina to spot Southern Right whales, sea birds, penguins, and much more. It is a rugged nature reserve where you will find some incredible birdlife and marine life. Of course, the highlight of this place is that you will get to see Southern Right whales, as they come here to breed between mid-June and mid-December.
If you are lucky enough, you might also witness a killer whale when you are here. Of course, there is also a lot of other wildlife that you will get to witness here. This includes elephant seals, flamingos, penguins, sea lions, and much more.
Torres Del Paine National Park
A trip to Patagonia will be incomplete without visiting the Torres del Paine National Park as it is one of the best places to visit in Patagonia, Argentina. You can go camping here at one of the designated sites or you can enjoy this park during the day. Hikers from around the world come here to participate in the endless hiking experiences that this park has to offer.
If you want to experience as much of it as possible, we recommend that you opt for a multi-day try. This will allow you to experience all the forests, glaciers, rivers, lagoons, and mountain ranges this park has to offer. When you come here, we recommend that you stay inside the park.
That is because staying inside will give you more time for exploration. You can choose from villas, lodges, yurts, and much more as your accommodation options here.
Puyuhuapi
Puyuhuapi is a fjord-side town that makes an excellent stop on your trip to Patagonia. It is one of the best places to visit in Patagonia, Argentina that has some of the best thermal springs you will find. If you want to immerse yourself in the hot springs and relax, there is no better place than this.
There are private thermal pools you can access through a speedboat across the fjord in the Puyuhuapi Lodge or you can opt for Termas Ventisquero. These springs are just a short distance from the town and they are open to everyone. You can experience one or both, depending on what you prefer.
El Chalten
Finally, El Chalten is the trekking capital of Patagonia, which is why it is one of the best places to visit in Patagonia, Argentina for trekkers. There are trekking options for people of all skills and abilities. You can do a rough trek or you can do a simple day trek and rest in one of the boutique hotels at night.
Of course, if you want to experience the treks in the best way, then we recommend that you camp. You will be one with nature and experience the best of Patagonia like this.
Final Thoughts
These are the five best places to visit in Patagonia, Argentina. Be sure to include some of these in your itinerary, depending on the experiences you would like to have. There is something here for everyone, which is why you will find what you love doing in no time.