As you can see in this other post from our blog The Alphabet in Spanish, now a days the "abecedario" has 27 letters, including the letter Ñ, which is the only one that we don't have in english, but it was not always like this.
In the past, it had 3 more letters, the "CH", the "LL" and the "RR". Let's see an image of the alphabet including these 3 letters and learn a bit more about them.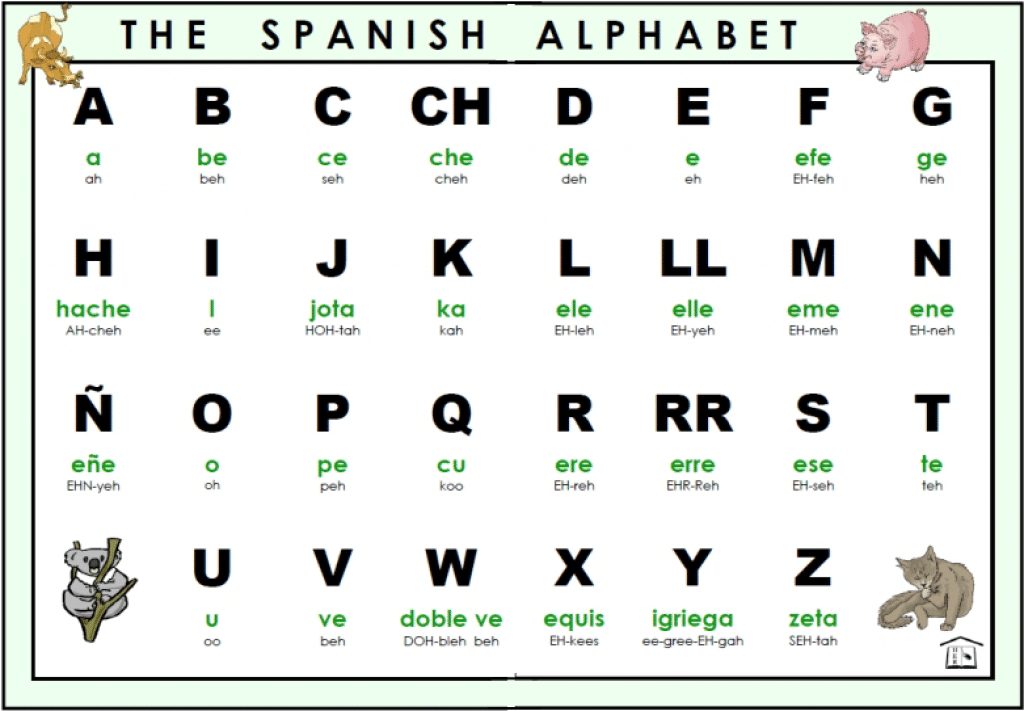 Old letters in the Spanish Alphabet
The CH or "Che"
This letter is a mix betwen the C and the H, but it sounds like in the word "check" in english.
We have to remember that the letter C has 3 different pronunciations:
Like an "S" when it comes before the E or the I
As a "K" before the A, O or U
Like "Ch" in english when it is with the letter H.
Example: Hacha (axe). In this word, the first H has no sound, but the second, as it has a C after, we pronounce it like ch.
The LL or "doble ele"
The use of this letter was to point out the difference in the sound of the letter L alone and when you have two "eles" toegether. In this case the pronunciation differs depending on which country you are in. If you are in Argentina, specially in Buenos Aires, you would say it more like sh in english (as show) but in Chile people would pronounce it like the "Y" in the word yellow.
Example: LLuvia (rain)
If you are interested in learning more about the differences in the spanish betwen different countries in Latin America, check this video of our YouTube channel!
The RR or "doble erre"
This letter is a similar case, because the pronunciation changes when we have two R together. Just like when the "erre" is the first letter of the word, the sound is stronger when we say it. To be able to do it properly, you have to keep your tongue foward, closer to your upper teeth!
Example: Perro (dog)
How many letters are in the Spanish Alphabet?
Now you know the answer to this tricky question! We can say that nowadays the spanish alphabet has 27 seven letters, but it used to have 30 not too long ago!