Welcome to our blog post about San Antonio de Areco, a charming town in Argentina that offers a unique opportunity to learn Spanish while immersing yourself in the local culture. San Antonio de Areco is located in the heart of the Pampas, known for its rich gaucho heritage, traditional cuisine, and stunning landscapes. With its peaceful streets, colonial architecture, and welcoming community
Areco, or San Antonio de Areco, is a charming town located about 113 km (70 mi) from Buenos Aires, Argentina. It's known for its rich gaucho culture and colonial architecture. Here are some things to do in Areco: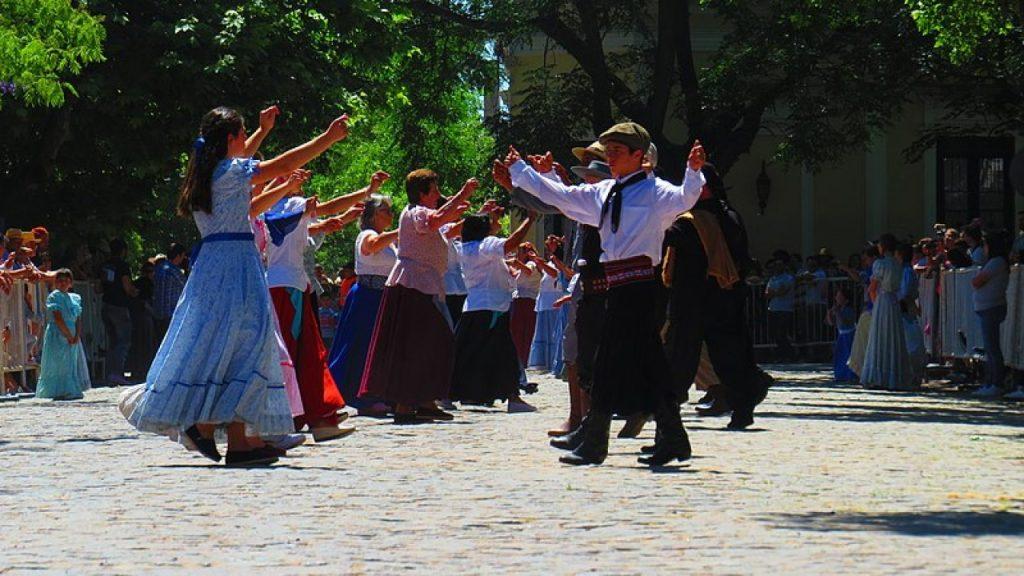 Visit the Ricardo Güiraldes Gaucho Museum: This museum is dedicated to the gaucho culture and is named after the famous Argentine writer, Ricardo Güiraldes. You can see traditional gaucho clothing, weapons, and other artifacts.
Explore the colonial architecture: The town has many colonial-style buildings that are worth exploring. Some of the most famous ones are the San Antonio de Padua Church, the Draghi Museum, and the Usina Vieja Cultural Center.
Take a horseback ride: Areco is the perfect place to experience the gaucho lifestyle. You can take a horseback ride and explore the countryside.
Visit the traditional pulperías: Pulperías are traditional shops that used to be a meeting point for gauchos. Today, there are still a few pulperías in Areco where you can have a drink or a meal and experience the gaucho culture.
Attend a folklore show: Areco is known for its lively folklore shows, where you can see traditional dances and listen to live music.
Visit the Enrique Udaondo Museum of History and Art: This museum showcases the history and art of the town and the region.
Take a bike ride: Areco is a small town, so it's easy to explore it on a bike. You can rent a bike and take a ride around the town and the countryside.
Have a traditional asado: Asado is a traditional Argentine barbecue. There are many places in Areco where you can have a delicious asado and experience the local cuisine.
Asado experience in Argentina
Asado is a traditional Argentine barbecue that is typically cooked on a grill called a "parrilla". It involves grilling various cuts of meat, including beef, pork, and sausages, over hot coals until they are cooked to perfection. Here are some steps to follow to prepare a typical asado:
Choose the right meat: Asado typically includes cuts of beef such as short ribs, flank steak, and skirt steak, but you can also include other meats like pork, chicken, and sausages.
Prepare the grill: Start by lighting the charcoal or wood in the grill and wait until it turns gray and the temperature is hot enough to cook the meat. You can use a grill grate or a wire mesh to grill the meat.
Season the meat: In Argentina, asado is typically seasoned with only salt, but you can also add other spices to taste. Be sure to season the meat well on both sides.
Cook the meat: Place the meat on the grill and cook it over the hot coals until it is done to your liking. Use tongs to turn the meat occasionally to ensure that it cooks evenly.
Serve and enjoy: Once the meat is cooked, remove it from the grill and let it rest for a few minutes. Then, slice it and serve it with some chimichurri sauce, which is a traditional Argentine sauce made with parsley, garlic, vinegar, and oil. Serve with some grilled vegetables, bread, and wine.

Asado is a great way to bring family and friends together for a delicious meal. It requires a bit of patience and skill, but the end result is well worth the effort!