Steaks, wines, clubs, and many other exciting things are present in Buenos Aires to help people enjoy themselves. Free activities such as rollerblading at the park are also exciting things to do in Buenos Aires. Of course, you may be looking for more engaging activities.
The best part is that you don't have to look any further. Here are the top things you can do near Buenos Aires to have fun.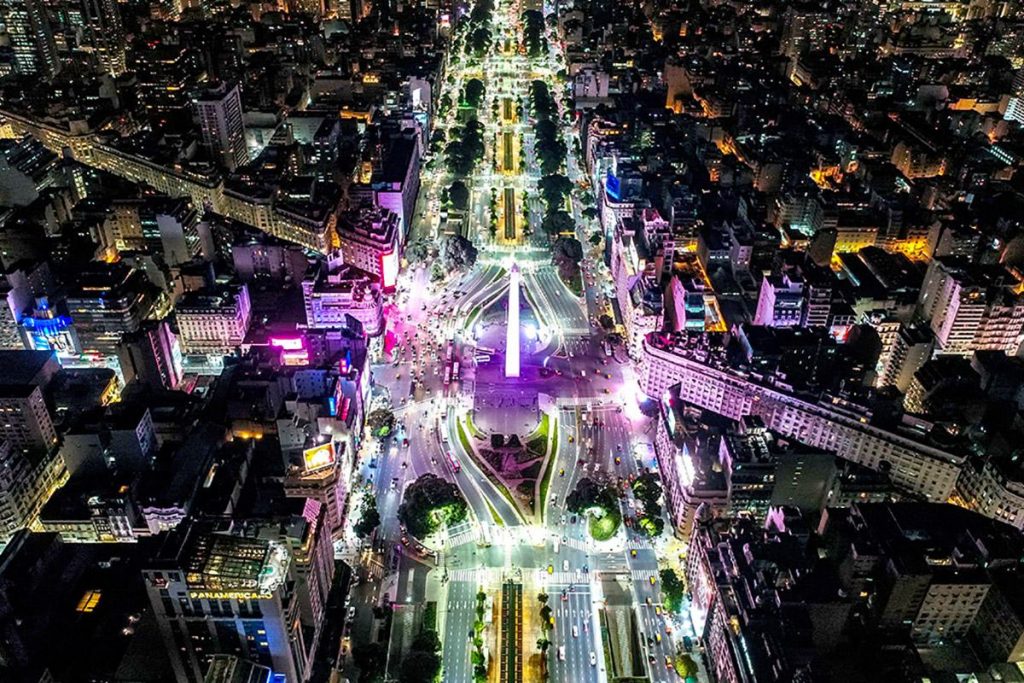 Enjoy Tango
One of the top things to do near Buenos Aires is go to a milonga for a tango night. These are places where people who are passionate about tango dance come together. The best part is that various locations offer such events.
The Plaza Dorrego in San Telmo is one of the top places that offer a milonga night on Sundays. If you want to enjoy an authentic tango dancing experience, you must visit this place at least once. La Glorieta is another site in Belgrano that you can go to for tango dancing.
Explore The Evita Museum
If you love to learn more about historical figures, exploring the Evita Museum is an excellent thing to do. The place will allow you to learn new things about Eva Peron who was the first lady of Argentina. You can enjoy various exhibits with your friends or partner.
Another interesting fact about the Evita Museum is that it was formerly the Eva Peron Foundation. So the place offered shelter to women and children during the 1950s.
Go On A Bike Tour
Some people stay in Buenos Aires for one week or more to explore the city completely. However, you may be staying in the region for only a few days. To get the most out of your trip, the best thing to do is go on a bike tour.
These guided tours will help you enjoy various famous places near the city within a day. The best part is that you will also get some exercise done by cycling through different regions. So a bike tour is also best for those who love outdoor activities.
Visit The Obelisco Monument
Many famous Argentinian landmarks are located in its capital city of Buenos Aires. The Obelisco is the top monument that many people in the region love to visit. It was built in 1936 during the 400th anniversary of the city.
Other important occasions have also taken place at this monument, adding to its history and cultural importance. You can visit the Obelisco to take aesthetic pictures with the monument in the background. A guided tour can also allow you to learn more about its history.
Explore The Presidential Palace
Exploring the Presidential Palace is an excellent thing to do near Buenos Aires. You can learn more about the structure's history while enjoying the luxury architecture. The best part is that you can also enter the palace balcony and take an aesthetic picture with Plaza de Mayo in the background.
Remember that entry into the Presidential Palace is only allowed during public holidays and weekends. A free guided tour is always available at the place on specific days. Spanish and English tours are present to help locals and tourists enjoy the palace.
Enjoy The El Caminito Shacks
The El Caminito is a street located in the La Boca neighborhood. Its colorful houses are the main attraction for various people. The top thing to know about the different houses is that they are recreations of the homes owned by port workers.
Local artists have painted the houses and worked on them to make the street look livelier. Many tango dancers and performers are present in El Caminito to offer entertainment. You may also take pictures with them for memories.
Closing Thoughts
These are the top six things you can do near Buenos Aires. Some of them are free, while other activities require you to pay an entrance fee. Of course, you may be able to skip the fee part if you're a local.
However, you don't have to worry about high charges if you're a tourist. The entry fee to museums and other places is highly affordable. So you can enjoy Buenos Aires without worrying about exceeding your budget.