Buenos Aires has a rich literary history, along with the rest of the country. That is why you will find many literary books about Buenos Aires and Argentina. They will help you understand the country and the people even better, especially if you are planning to travel.
So, if you are looking for the best Argentinian books, you have come to the right place. Here are the top three ones we love that you must also read. 
1. The Tango Singer By Tomas Eloy Martinez
The Tango Singer is one of the top literary books about Buenos Aires. It is a story of a student from America that goes to Buenos Aires to research tango. The aim of his visit is that he is searching for a mysterious yet legendary tango singer.
However, as he keeps searching, he encounters a side of the city he wishes did not exist. That is because the fictional story revolves around the theme of justice and crime in the city. As you read it, you will get to experience the positive and negative sides of Buenos Aires.
You will get hooked on this tale as soon as you start reading it. So, don't forget to dive into one of the best Argentinian books you will ever come across.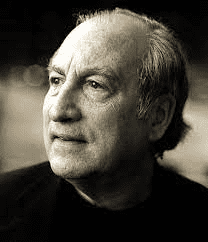 2. El Tunel By Ernesto Sabato
El Tunel is a literary masterpiece that explores themes of existentialism, despair, obsession, and much more. The protagonist of the story is writing from the jail cell he is in after he murdered a woman when he became obsessed with her. The setting of the story is in Buenos Aires and a ranch near the city.
It is one of the most realistic pieces of literature you will ever find. So, if you are looking for the best literary books about Buenos Aires, you must purchase this one to read. 

3. The Motocycle Diaries By Ernesto Che Guevara
Everyone is familiar with Che Guevara, and he wrote this book as a memoir of his traveling around Latin America. The tale begins in the city of Buenos Aires, and it explains how the city transformed Guevara into a revolutionary whom everyone knows him as. If you want to learn more about him and Buenos Aires, then this is one of the best Argentinian books to begin your journey.
You must make it to the last chapter because that is when it gets incredibly profound. He reveals his views on the social problems that South America was facing at the time. When you read it, even your heart will break a little.
Final Thoughts about books about Buenos Aires
These are all the literary books about Buenos Aires that you need to add to your list today. It will give you a deep insight into the city and what it has faced over time. Of course, this will also give you a deep appreciation for what the city is like today and the happy people that will make your trip worthwhile.