If your children are learning spanish, we have a great recommendation for you to complement their lessons! Spanish Safari is the best app to learn spanish for kids, it's super fun and catching, they will love it!
Learning spanish with an app
During these days we've been through many changes on the way we learn and work, now we have many different options that involves online learning and technology. By using an app, your kids will be able not only to learn a new language, but also to develope their brains, and all this while they play and have fun! When children learn with games, they quickly understand it and they associate what they have learned with joy, and not with something they are obligated to do. This can be the perfect complement for their spanish lessons!
Learn with the Spanish Safari App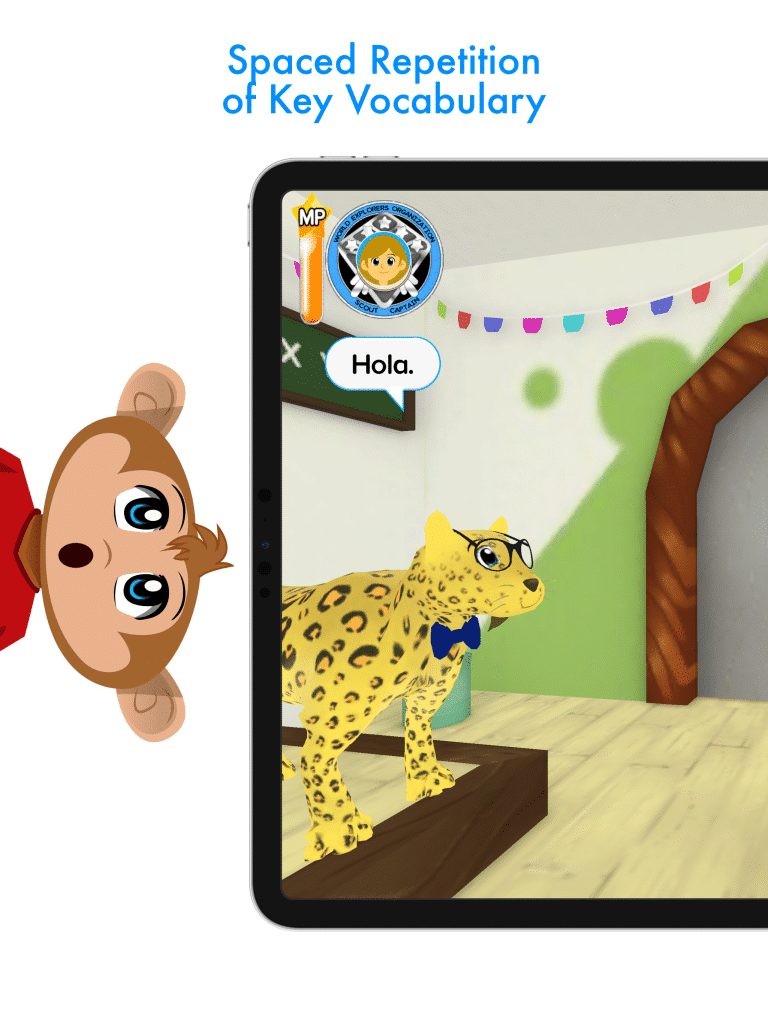 What is Spanish Safari
Spanish Safari is an app that helps children from 3 to 9 years old, to learn and practice Spanish. Expertly designed by educators, it uses the Learn Safari Exploration Method to help children learn in a fun and intuitive way. The animations are very catching and your kids will love it from the very first time!
Interactive
With Spanish safari, children are not merely passive observers of information. They are active participants in a story that asks them to answer questions, solve puzzles, find clues and interact with the 3D world the game encompasses.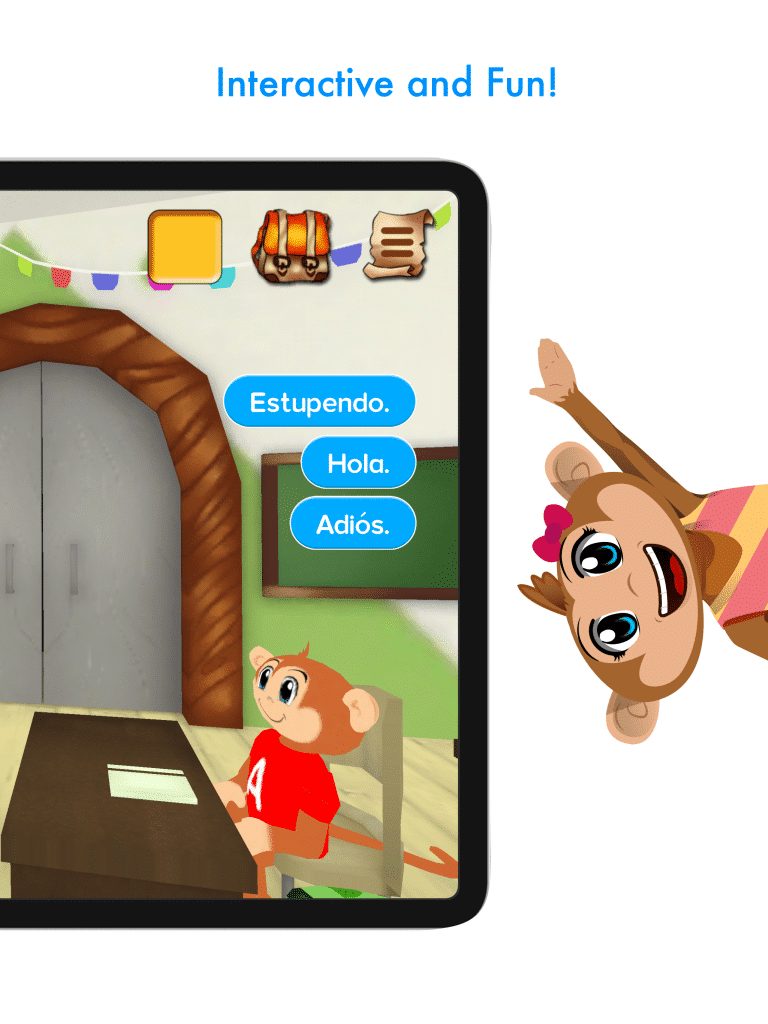 Gradual Immersion
Spanish Safari is meant to be used by both, children who speak Spanish and children who have never studied the language before. The app was designed to gradually increase the use of the language in order to ensure that the children engage with it, can feel comfortable, and are able to learn!
Game-Based Learning
Game-based learning is the integration of gaming techniques (point systems, rewards, rules of play, etc.) that are based on the core drives of motivation into an experience in order to increase engagement. Some of these drivers include a sense of accomplishment, empowerment, curiosity, avoidance, scarcity, and a sense of ownership.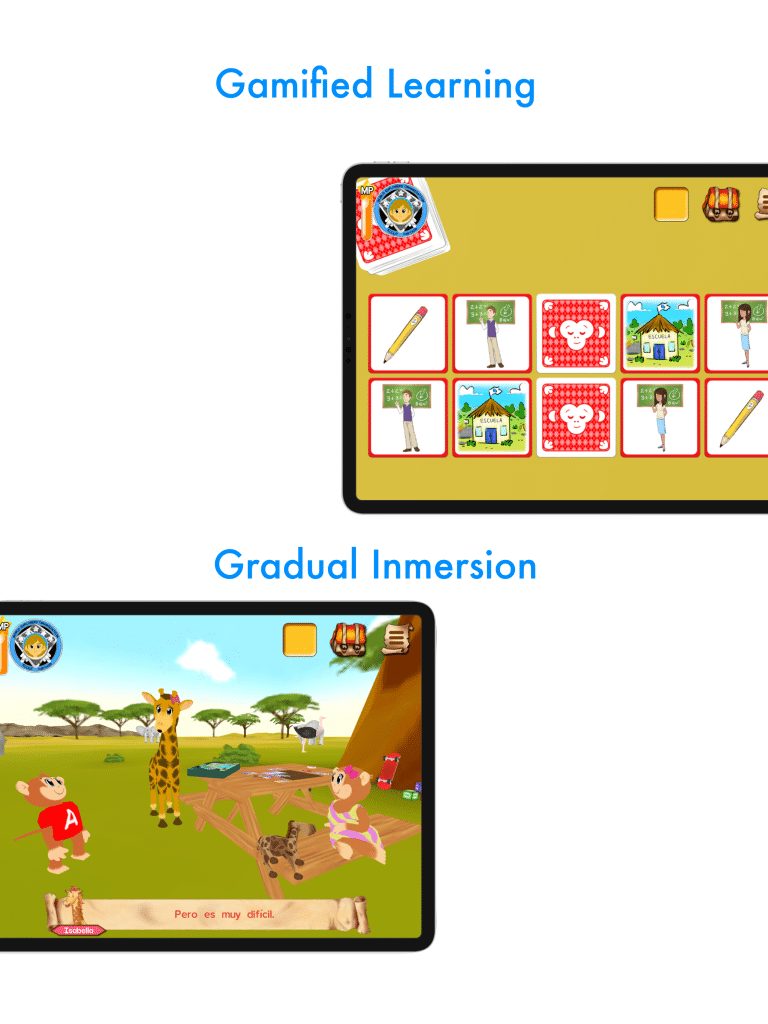 Want to learn spanish with an app?
Visit Spanish Safari website, and download the best app to learn spanish for kids! And to compliment the learning process, book your online lessons in the best online spanish school!