Buenos Aires is a vibrant and exciting city, known for its rich cultural heritage, delicious food, and vibrant nightlife. But beyond its many attractions, Buenos Aires is also the perfect place to learn Spanish, thanks to its long and fascinating history with the language. And if you're looking for the best Spanish school in Buenos Aires, look no further than our school, where you'll learn not only the language but also its cultural nuances and local idioms.
In this article, we'll take a closer look at the history of Spanish in Argentina, from its origins to the present day. We'll also explore why Argentinian Spanish is so unique and why it's important to learn it if you want to truly immerse yourself in the culture of this incredible country.
So, grab a mate and join us on a journey through the fascinating history of Spanish in Argentina.
The Origins of Spanish in Argentina
Spanish is the official language of Argentina, and it's estimated that over 98% of the population speaks it. But how did Spanish become the dominant language in this part of South America?
The answer lies in the country's colonial past. In 1536, Spanish explorer Pedro de Mendoza founded Buenos Aires, and over the next few centuries, Spain established a strong presence in the region. Spanish colonizers brought with them their language and culture, which gradually became intertwined with the local customs and traditions.
The Rise of Argentinian Spanish
Over time, Spanish in Argentina evolved into its own distinct dialect, known as Argentinian Spanish. This dialect is characterized by its unique vocabulary, pronunciation, and grammar, which are influenced by the country's history, culture, and geography.
For example, Argentinian Spanish is known for its use of voseo, a grammatical structure that replaces the familiar tú with vos. It's also known for its use of lunfardo, a local slang that combines Spanish with Italian, Portuguese, and other languages.
The Importance of Learning Argentinian Spanish
If you're planning to visit or live in Argentina, it's essential to learn Argentinian Spanish if you want to fully immerse yourself in the culture and connect with the locals. Argentinians are proud of their dialect and appreciate when visitors take the time to learn it.
But beyond just fitting in, learning Argentinian Spanish can also help you better understand the country's history, customs, and traditions. By learning local idioms and phrases, you'll gain a deeper appreciation for the unique character of this fascinating country.

Differences between Argentine and other Spanish dialects.
One of the main reasons why people choose to study Spanish in Argentina is because of the unique features of the language spoken here. Argentine Spanish has many distinct differences from other Spanish dialects, such as the use of "vos" instead of "tú" for the second-person singular pronoun.
Argentine Spanish also has a distinctive rhythm and intonation, which can take some time to get used to. But once you do, you'll find that it adds a lot of character and personality to the language.
The importance of immersion.
At our Spanish school in Buenos Aires, we believe that immersion is key to learning Spanish. That's why we offer a range of immersion programs that allow you to fully immerse yourself in the language and culture of Argentina.
Our immersion programs include homestays with local families, cultural activities and excursions, and intensive Spanish classes that are tailored to your specific needs. By immersing yourself in the language, you'll be able to learn more quickly and effectively than you ever thought possible.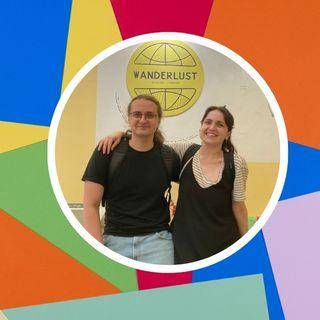 FAQs about Learning Spanish in Buenos Aires
Q: Why should I choose your Spanish school in Buenos Aires?
A: Our school is committed to providing the best possible language education to students from around the world. We offer a range of courses and programs to suit your needs and learning style, and our experienced teachers are passionate about helping you achieve your language goals.
Q: Can I learn Argentinian Spanish even if I'm a beginner?
A: Absolutely! Our courses are designed to cater to students of all levels, from complete beginners to advanced learners. We'll help you build a strong foundation in the language and gradually introduce you to the unique features of Argentinian Spanish.
Q: What's the best way to practice my Spanish outside of class?
A: There are plenty of opportunities to practice your Spanish in Buenos Aires, from chatting with locals to attending cultural events and joining language exchange groups. Our school also offers a range of extracurricular activities and excursions that will allow you to practice your language skills in real-world settings.
Q: What level of Spanish do I need to have to attend your school?
A: We cater to students of all levels, from complete beginners to advanced speakers. We offer courses that are tailored to your specific needs and goals, so no matter what your level is, we can help you improve your Spanish.
Q: Do I need a visa to study in Argentina?
A: It depends on your nationality and the length of your stay. We recommend checking with your local Argentinian embassy or consulate to find out what the requirements are for your specific situation.
If you're looking to learn Spanish in Buenos Aires, there's no better place to do it than at our Spanish school. With experienced teachers, a wide range of courses and immersion programs, and a welcoming and supportive community, we're confident that you'll be able to reach your language learning goals with us. So why wait? Book your Spanish lessons in Buenos Aires today and start your journey to fluency in the beautiful language of Argentina.