Football Stadiums in Buenos Aires are very famous, because as you know, Argentina has ones of the best player in the world.
Argentina is known worldwide for its good performance in soccer, both male and female. If you are Argentine and you go to any part of the world, you only need to say "Maradona" to explain which is your country. Currently, you can also say "Messi". Soccer is a very important part of Argentine culture. It is the most played sport, both amateur and professionally. Boys and girls play soccer in their spare time, as is the typical sport played at school, along with volleyball, which is not as popular as soccer.
The football games of the men's league set the pace for the weekends of many people in Argentina. The big teams (Boca, River, Racing, Independiente, San Lorenzo) have fixed days and times for their matches. "Watching the game" is an excuse to meet friends or family, eat something and have a good time.
However, going to the stadium to watch a game has become a bit more complex than it was before. Football clubs have some seating capacity, and only club members get match tickets. So if you want to go see a "big" team, you have to find a way to get a partner ticket or tickets reserved for someone. If you are not from here, you have to hire this tour in a place that inspires you with confidence, with recommendations from other people who have gone and make sure that they can give you a refund in case you cannot enter the stadium. Because, as we said, in theory, no one who is not a member or a special guest can enter the matches of the "big" teams.
But, it is always possible to go see a "small" team. It is true, seeing the stadium of Boca, River, Racing, Independiente, or San Lorenzo full is a feeling that you will never forget. You can watch this video from the famous Argentine movie "The secret of their eyes" to get an idea: https://www.youtube.com/watch?v=7oVNsYv3vR4 (If you want to know more about Argentine movies, you can found more information in this post
But, anyway, the passion is the same, and soccer fans cheer with the same energy, even if they are less. In football matches of the 5 teams that are not "the biggest", getting tickets is much easier. For example, to go see Argentinos Juniors (the first team where Maradona played), you only have to go to the stadium a little before the game and buy your ticket there. In addition, this is one of the few stadiums that is located in an accessible part of the city, the stadium occupies only one block and is in the La Paternal neighborhood (more or less a 20-minute bus ride if you go from Palermo).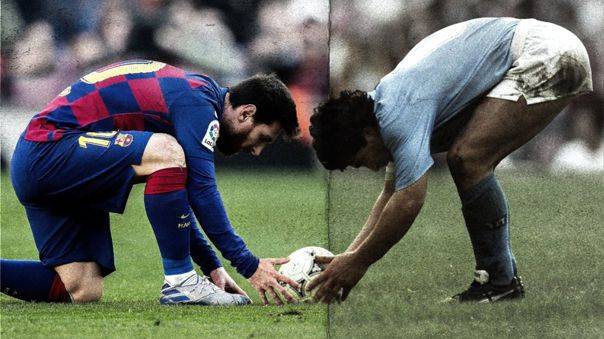 The Boca Juniors stadium is the most striking, as it is the most popular team in Argentina. In addition, it is located in the neighborhood of La Boca, where the famous "Caminito" walk is. It is very common to see it when doing this walk. It has capacity for 50,000 spectators (its rival, River, has capacity for 65,000). People known The state of Boca as "La bombonera" and that of River as "El monumental". River and Boca are great rivals. In the past, it was common for clashes to occur between the two fans. Currently, the games are played only with the fans of the "local" team. The confrontations are less frequent (and when there are, they are between fans of the same team). You can also take a tour to get to know La Bombonera (but not during a game) and access the Museo de Boca.
Other small and easily accessible Football stadiums in Buenos Aires are: Atlanta Stadium and Ferro Carril Oeste Stadium. These teams belong to a lower league. Their capacity is less but their entry is also cheaper. Their matches may be more "familiar". As the matches of the men's first league soccer teams are a bit … tumultuous!
All of these matches are for men's soccer, but in Argentina women's soccer were professional in 2019. When the pandemic ends, we will surely also have information on the Argentine women's soccer league. And we will share with you more women´s soccer matchs!
We wait for you in Buenos Aires to visit Football Stadium. And, of course, to study Spanish in Wanderlust