Getting around in Buenos Aires is relatively easy because of the multiple transportation methods. You can use the bus, taxi, underground metro, and many other things to move around in this Argentinian city. The best part is that the public transport in Buenos Aires is cheap.
However, knowing these things will be futile if you don't know how to use public transport in Buenos Aires. Luckily, you don't have to worry much because we will be guiding you today.
Here is all the information you need about using public transport in Buenos Aires.
Learn Spanish in Buenos Aires
Eleanor Harris (American, 1901-1942)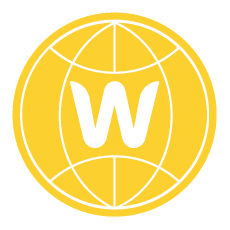 Get A SUBE Card
The top thing you need for moving around in Argentina is a SUBE card. This will allow you to travel by bus easily. You can also use the same card for using the underground metro to move from one place to another.
An excellent thing about the card is that you can purchase it from any subway station in Buenos Aires. Many kiosks have also been set up throughout the city for purchasing the card easily if you're not near a subte station.
The SUBE card is rechargeable and allows you to use the credit for traveling in no time. You can use them at subte stations, lottery outlets, kiosks with automated terminals, and much more. The primary benefit of the card is that you will not have to carry cash or change on you.
Understanding Subte In Buenos Aires
Subte is the term for underground metro networks in Buenos Aires. It is the fastest way to get around the city and explore different sites. Six lines connect to the main avenues of Buenos Aires for easy transportation. The six lines are named:
Lines A to E also converge around the city center, making transportation a breeze for locals and tourists. Typically, trains run every three to ten minutes. The exact time will depend on the line you are using for traveling.
You can use the subte website to see the network's map to easily catch a train from your nearest station. The best part is that every station has free Wi-Fi for easier traveling.
Using The Bus In Buenos Aires
Another fast way to get around Buenos Aires is by bus. It is also the cheapest mode of transportation to help you save money. The best part about buses in Buenos Aires is that they run 24/7. So you will not have to worry much when using a bus for transportation.
After getting on the bus, you should tell the driver where you are going. Mention the name of the crossroad nearest to the site you want to get dropped off. This will enable the driver to insert the correct fare in the system to help you pay easily.
The top feature of bus transport is that there are specific lanes for buses in Buenos Aires. So you will not have to worry about getting stuck in traffic with other cars often.
Free Bike Transport
The bike share scheme in Buenos Aires allows you to move around the city without spending any money. You can use the official website to understand where you can get the bike from. The maximum time you can spend using the bike is one hour on weekdays.
Meanwhile, you can use the bike for two hours on weekends in one turn. The best part is that you can get another bike if you want to travel more using the bike. Of course, you must wait for five minutes before getting another bicycle from any station.
The best part is that there are more than 3,000 cycles to help you explore Buenos Aires easily. However, you must remember that only people above the age of 18 can get a bike. So it is not an ideal public transport option if you want to move around with minor family members.
Final Thoughts
This is all you need to know about using public transport in Buenos Aires. The primary thing you need for traveling using buses and trains is a SUBE card. You may also use a taxi for moving around Buenos Aires, but it may be more expensive than other transportation methods.