Hello, Spanish speaking lovers! Today we'll provide information you will need about Bosques de Palermo. Sounds familiar? No? We'll make you love them, trust me!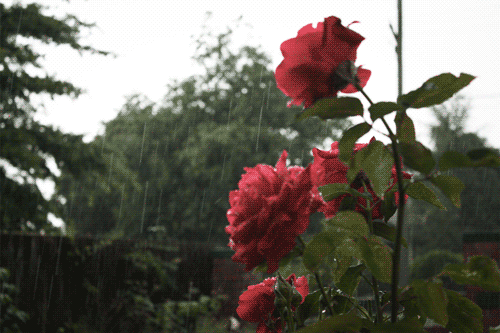 Bosques de Palermo, one of the most fascinating parks in Buenos Aires
Everyone loves Buenos Aires. Crazy as it seems, everyone loves this city. We love our nights, our people, our pizza and so much more. Buenos Aires, like New York, never goes to sleep. Everyone does so many things that in the night they keep doing more. You will never get tired because there's a wide cultural offer all the time to do whatever you want: tango, asado, San Telmo, the best coffee in the world… Sky's the limit, fellas!
But what about some relaxing time in Buenos Aires? Where to hang out in this rushing city of ours? Well, here you have a complete guide of the best parks in BA. Whereas skyscrapers and huge buildings abound the neighbourhoods, green places are an oasis. So, whenever you want to take a nap in the park or enjoy the quietness for a bit, you need to make sure exactly what you are looking for.
For example, if you are interested in being alone, I would strongly recommend for you to stop by a park around 7 pm because there are not so many families and children. But there's not that much sun, especially in winter. In that case, try to wake up early and enjoy the first rays of lights in the morning.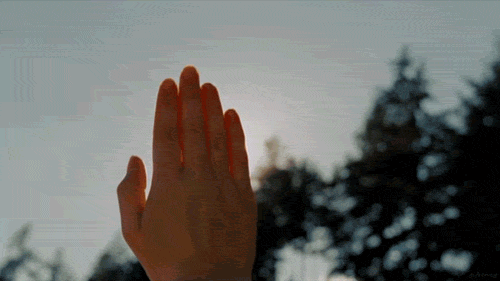 Bosques de Palermo, your new hot spot in the city
As the name says, Bosques de Palermo are located in Palermo, one of the coolest neighbourhoods around town. There you have great bars, cultural venues, theatres, in other words, an exciting night life. However, some of the green spots there are as good as the cocktails and food trucks there. (Or even better, I dare to say!).
This place was founded in 1875 and its actual name is Parque 3 de Febrero, but no one calls it that way. Just plain "Bosques de Palermo". Due to its immensity, if you want to use it as a meeting point, say that you are near a lake or send your Google location to a friend. It's easier and you won't get lost. Trust me on this one: beware of your personal items at all times!
Besides the fact that the park is stunning and you can rest, there are extraordinary roses in Rosedal, a Planetarium, some lakes (if you want, you can rent a boat for an evening) and trees like ombúes, eucaliptos, oh the beauty!
My personal recommendation would be to put some sunscreen, a nice pair of glasses, some food and water, maybe a book or your bike and seize a beautiful day at Bosques de Palermo. You won't regret it, amigues!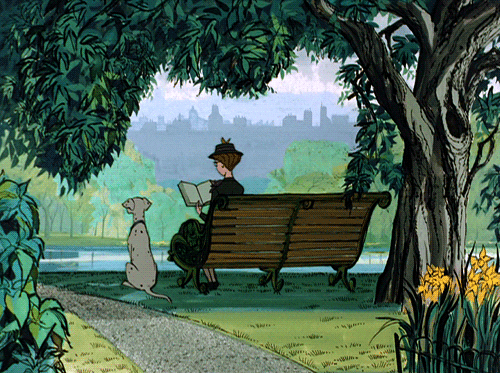 Information you will need about Bosques de Palermo (FAQ)
Where are located Bosques de Palermo?
Bosques de Palermo are located in Palermo (Paseo de la Infanta 410), Buenos Aires City.
How big are Bosques de Palermo?
Bosques de Palermo are 25 hectares long. Pretty big!
What can I find in Bosques de Palermo?
In Bosques de Palermo you will find green grass, a lot of trees, flowers (over 12,000 roses!), beautiful sunsets, little lakes, even ducks! (And dogs and their owners walking by).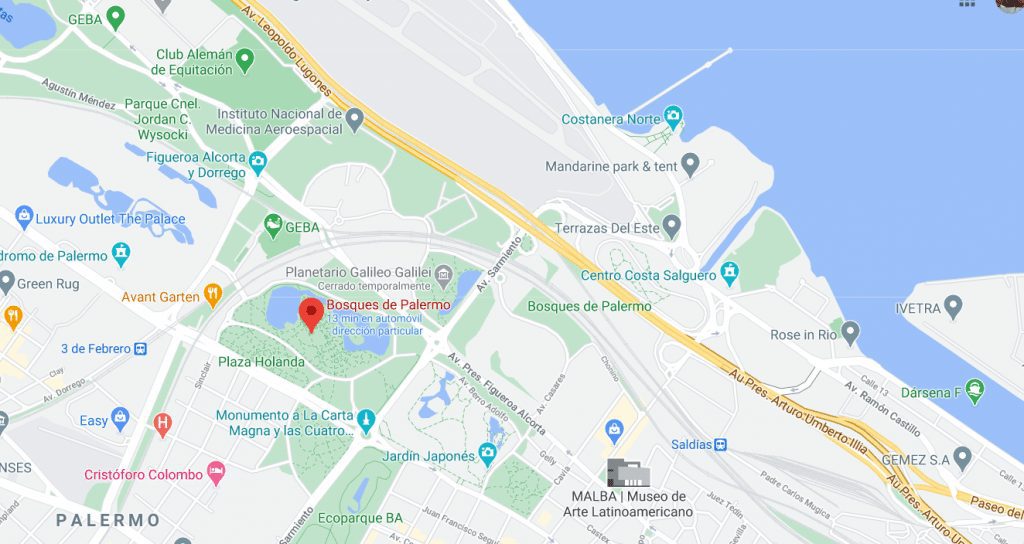 To study Spanish
Now that you love Bosques de Palermo, wanna explore more about Buenos Aires? Why don't you try our free lessons at Wanderlust Spanish Online? They're awesome and on our Instagram you can check more info about Latin American culture!