Recoleta Cementery in Buenos Aires: From our school we love to share with you the things we can do around the city, in addition to the Spanish lessons, that's why we tell you more about one of the most popular places in Buenos Aires:
Recoleta Cemetery in Buenos Aires (Cementerio de Recoleta) is located in the prestigious neighbourhood of Recoleta, in the city of Buenos Aires. Is one of the most beautiful cemeteries in the world.It contains the graves of notable people, including Eva Perón, presidents of Argentina, Nobel Prize winners, the founder of the Argentine Navy, a granddaughter of Napoleon.  The site was declared the city's first official public burial place in 1822. Aside from being the resting place of the deceased, it is completely unlike a normal cemetery. The place is full of elaborately carved scroll-work and stately pillars that only reach up to your shoulder because all the structures are weirdly mini; it's more magical than macabre. You could spend hours winding through the labyrinthine cemetery, so here are a few of the more interesting graves (and their stories) to keep an eye out for.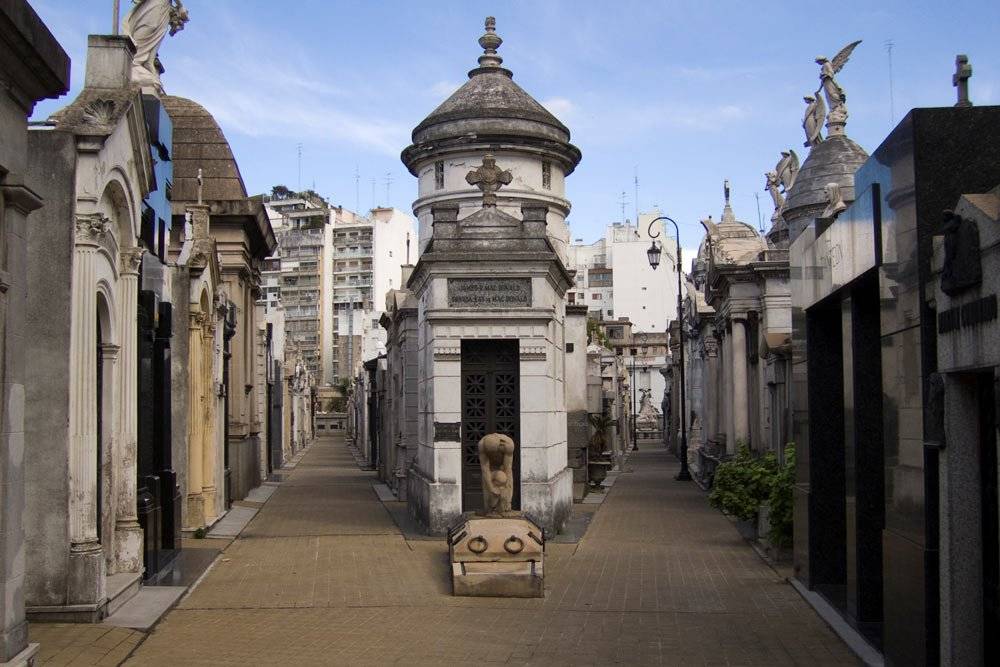 Recoleta Cemetery in Buenos Aires is open every day from 8 am – 6 pm, free entry. Maps are available for purchase, though not necessary, I would recommend grabbing one if you want to find someone in particular. There are also free tours available.  You will learn many stories like Rufina's from the hour-long guided tour: Spanish tours – Tuesday to Friday at 11am; weekends and public holidays at 11am and 3pm. English tours are available on Tuesdays and Thursdays at 11am.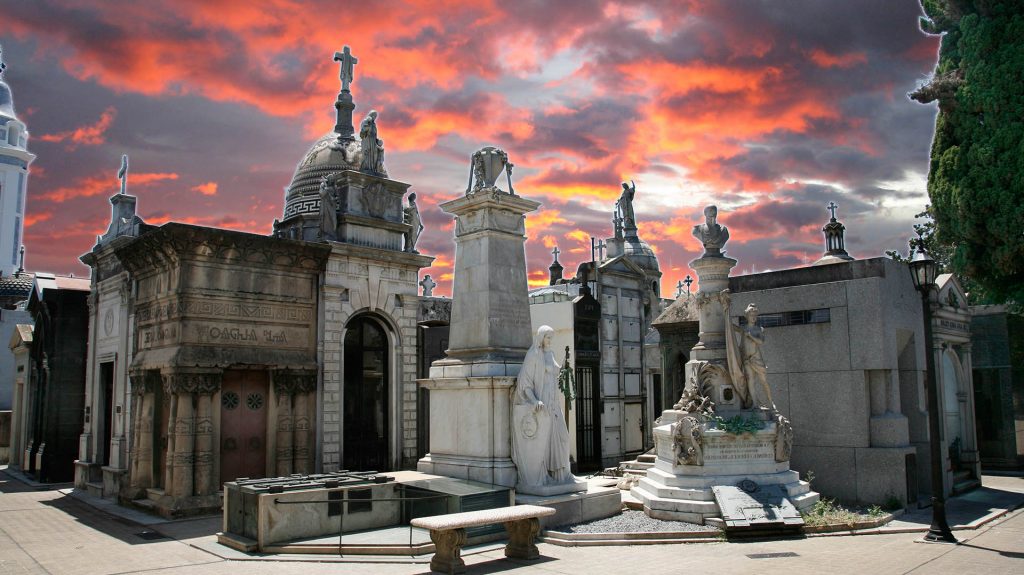 Wanderlust Spanish wants to show you our amazing city and teachs you the real Spanish in our country.