Hello, my tango fans! Here we go with another post about tango. In this opportunity, we will show you the best tango school's in Buenos Aires. We love to share our culture and the most popular dance in Buenos Aires. And remember, if you want to know more about Argentine culture, contact Wanderlust Spanish and start to learn the real Spanish.
Tango is a popular Romantic dance, partner dance, and social dance. Originated in the 1880s along the Río de la Plata, the natural border between Argentina and Uruguay. It was born in the impoverished port areas of these countries, where natives mixed with slave and European immigrant populations. Tango is a dance that has influences from African, Native American and European culture. Dances from the candombe ceremonies of former slave peoples helped shape the modern day tango
In Buenos Aires there are excellent tango academies, you can find the best teachers, milongas and tango shows. Buenos Aires is the ideal place to learn to dance tango, to enjoy a tango dinner show or any tango show. This is a list of the most popular tango schools in Buenos Aires. You will be able to choose tango schools in San Telmo, Palermo and Abasto
The Best Tango schools in Buenos Aires
La Catedral is better known for its venue than for its tango classes. Located in a crumbling old building in the heart of Almagro. La Catedral offers classes every day, on Mondays and Wednesday at midday, and also every evening before the nightly milonga gets going. The Cathedral is a unique milonga (tango ballroom) where tango aficionados and novices gather to take classes, practice dancing and eat and drink together every night.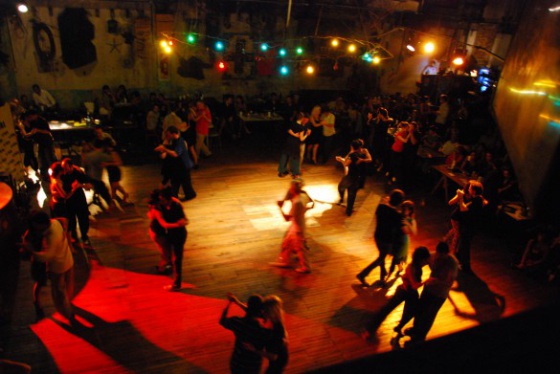 Attracting a young crowd of travelers, expats and people spending a few months in Buenos Aires, DNI Tango offers classes for all levels in a number of languages, and you can attend group classes, private classes, themed classes or workshops
La viruta tango
La Viruta is a very renowned dance school, which brings you the tango, this mystical passionate dance, so that you learn it from scratch and with a system of rotation of companions you will advance quickly, even if you come without experience in dancing. Tango classes of various levels are held every evening except Mondays and Tuesdays. From Wednesday to Sunday there is a milonga, (dance party) beginning around midnight that goes into the wee hours.
Tango is a vital part of Argentine history and understanding its origins and roles will give participants a deeper comprehension of the country and city of Buenos Aires. Through the Mente Argentina tango program, participants will learn the secrets of the tango dance, which will introduce them into an international dance scene that is valued and practiced worldwide!
More about the best tango school in Buenos Aires? Contact Wanderlust Spanish