While many people come to Argentina each year, they don't explore the Northern side. However, it is perhaps one of the most beautiful places to visit with lots of incredible attractions. You will find incredible rock formations, volcanoes, salt flats, and much more here.
So, if you want to explore what other people don't in Argentina, you are in the right place. Here are the top attractions in Northern Argentina you need to see.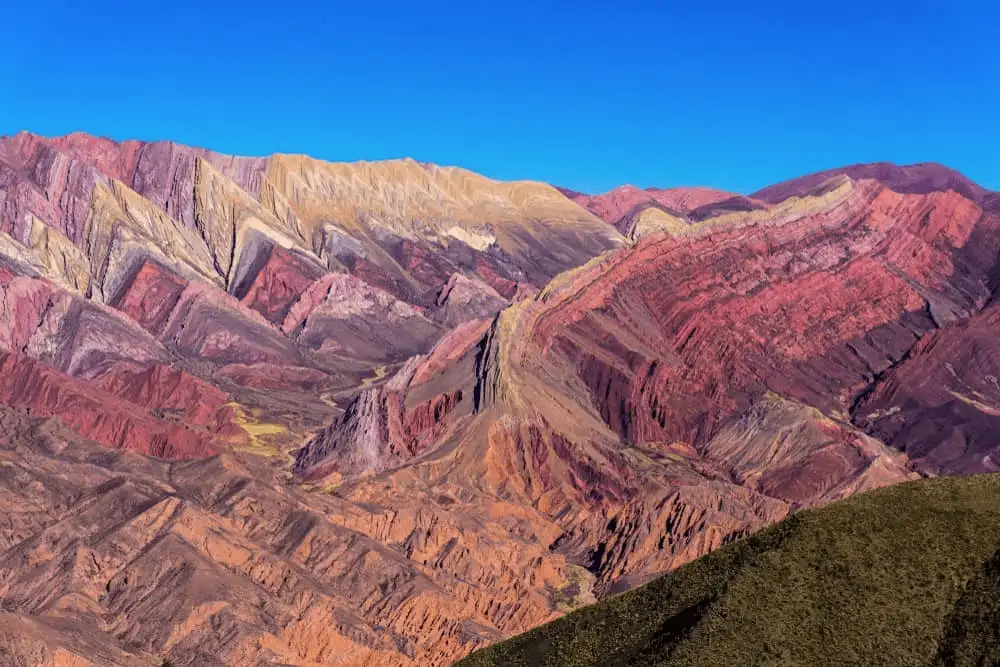 1. Salinas Grandes
Salinas Grandes is one of the largest salt flats in Northern Argentina that spans the borders of four provinces. You can go there for a day trip and explore everything that this place has to offer. It used to be a lake once, but now it is a salt flat that includes a salt crust of a thickness of half a meter.
The best part is that you can come here to learn how to extract salt. So, you will get to experience the natural beauty and new knowledge when you visit. Be sure to plan a day trip here to make the most out of one of the top attractions in Northern Argentina.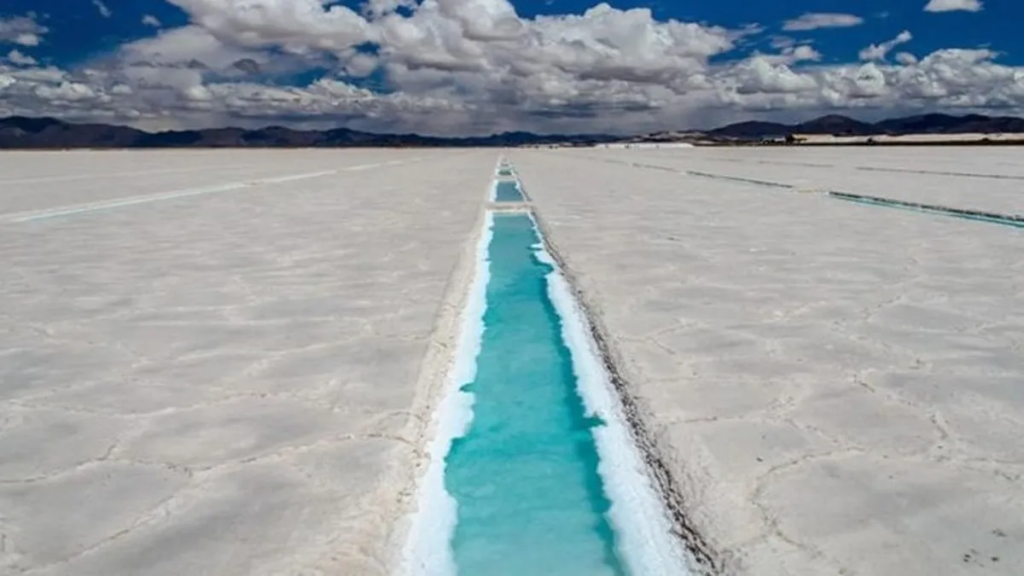 2. Quebrada de Humahuaca
Quebrada de Humahuaca is a mountain valley you will find in Northern Argentina. It is known for offering some of the most dramatic rock formations you will find here. Besides that, you will also witness traditional Quechuan villages and hills of various colors.
Life has changed little here because people still have agricultural villages that guide their life. People here raise sheep, plant crops, and live a simple way of life. It is one of the top attractions in Northern Argentina where you can enjoy the views and learn about farming methods. 
3. Serrania Del Hornocal
Experience this incredible mountain range that you will find just around thirty kilometers from Humahuaca. The geological formation is one of the top attractions in Northern Argentina that makes the landscape look surreal. These hills have incredible colors that capture the attention of many photographers around the world.
The best thing about this attraction is that many foreign tourists don't know about it. This is why you will love the remoteness it has to offer if you want to escape from city life. So, don't forget to immerse yourself in the beauty of this landscape as it will take your breath away.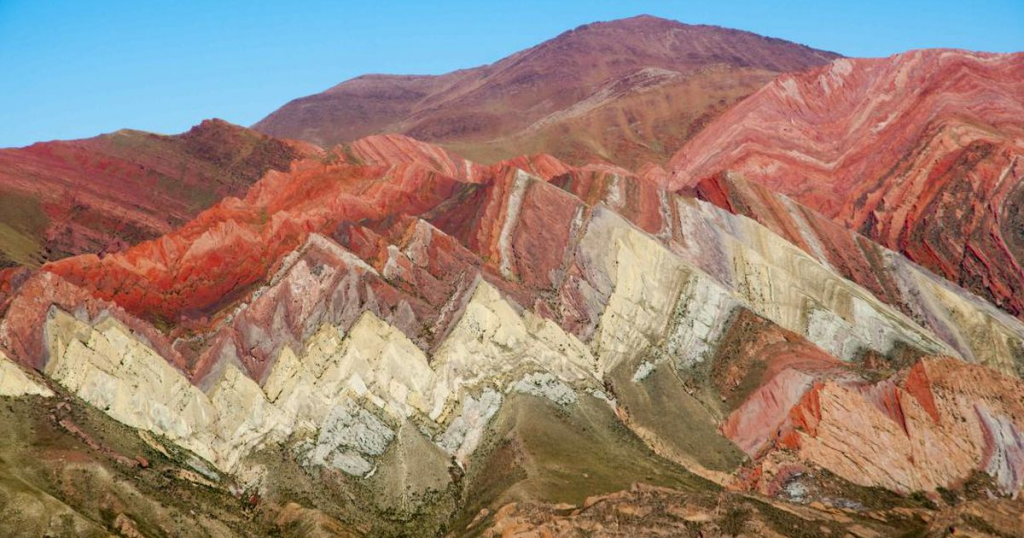 4. Museo Arqueologico De Alta Montana (MAAM)
If you want to learn more about archaeology and see beautiful artifacts, then MAAM is one of the top attractions in Northern Argentina you can visit. The museum is beautifully laid out and you will find many showcases and informative videos about the Inca culture. Even if you don't know anything about the Inca culture, this is a great place to start.
If you have to visit any museums when you are in the region, then we recommend visiting this one only. It will give you a glimpse into the country and everything it has to offer to its people. So, be sure to make a stop here.
5. Pumice Stone Field Or Piedra Pomez
The Pumice Stone Field is perhaps one of the most beautiful landscapes you will witness in Northern Argentina. It is a unique place and you will feel as if you have stepped into another planet. That is because volcanic eruptions have left an accumulation of light and white pumice stones in this landscape.
The incredible colors in this field are nothing short of majestic. You will get to see beautiful hues of orange, pink, yellow, white, ocher, and much more. Keep in mind that you will need a four-wheel drive to access this area, so be sure to find a tour that will help you reach here in no time.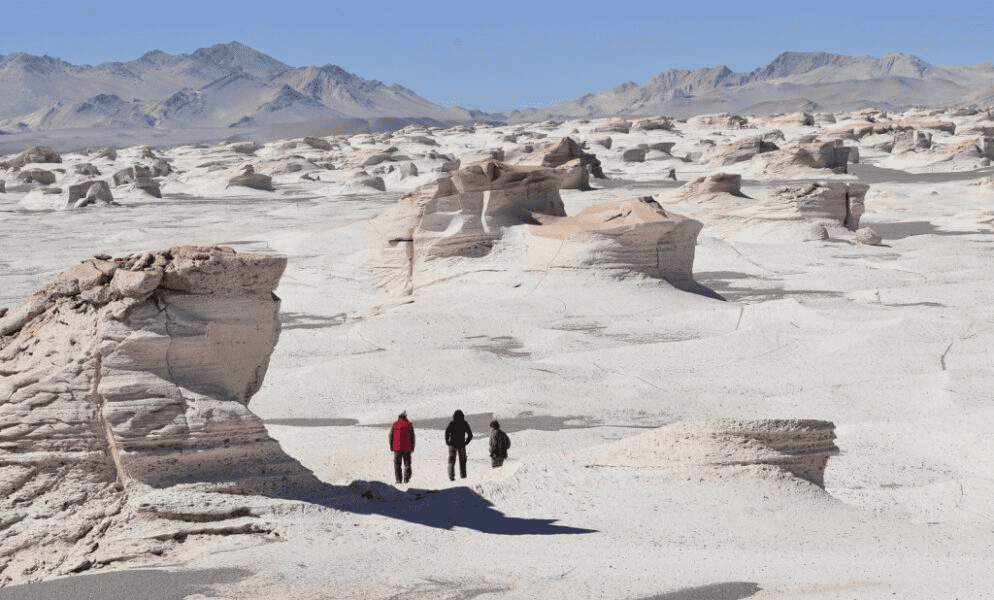 Final Words
These are all the top attractions in Northern Argentina that you need to visit when you are in the region. Most tourists miss out on these areas but you shouldn't because there are beautiful landscapes and formations all around.
Include all of these attractions in your itinerary if you want to witness the best of what Northern Argentina has to offer. Once you do, you will want to keep going back for more.