Hola, Spanish amores! Today we'll answer the question "What are the future tenses in Spanish?" in this article. Come on, join me in this language adventure! So, let's get started!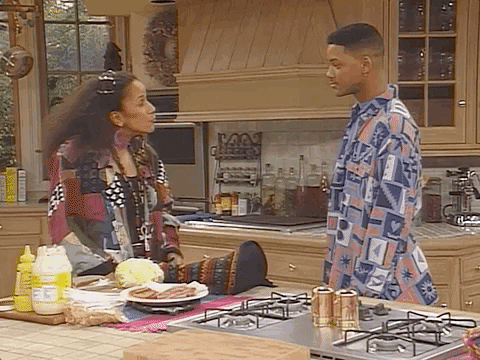 Future tenses in Spanish: a quick guide
First of all, take it easy because future tenses in Spanish are not as hard as subjunctive mode.
Then, let's refresh the tenses. Likewise, we have past, present and future (and in life, too!). Firstly, the past is used to talk about things that happened in various ways, but we can narrow it down to two main manners: the recent past and the older (italics) past. Then, when we're talking about something prior to today but that occured in a short period of time, we use the simple past (i.e. I played football yesterday). However, when actions are part of a process, we can use the past continuous (I was doing exercise, for example). Moreover, what about the present? It's what's happening right now (I am working at the office / I play the guitar) or something that always happens (Water boils at 100°C).
In the same way, let's talk about the future, please, don't shed a tear. For instance, in English we use the form "going to" to talk about plans, something that is for sure going to (no pun intended!) happen. An example of this is: Jane is going to have dinner with her mother. Also, we use the auxiliary verb "will" to speak about the future, something not so certain, like a promise or a prediction: I will survive. Finally, let's move on to future tense in Spanish, fellas!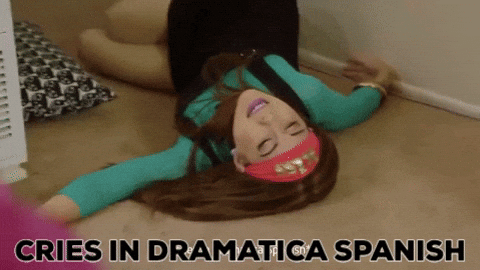 The future in Spanish: where your worries fade away
So, like in English grammar, we have two ways to form the future tense, it all depends on your decisions.
Namely, wanna talk about a future plan? Something that you are 100% sure you're about to do? As a result of this, use the Spanish verb "ir" ("to go") conjugated in addition to the infinitive verb you're going to employ. Let's see an example:
Voy a ir a una fiesta. (I am going to go to a party).
Perhaps you are not so sure about the future (who can be, anyway) and want to express certain doubt in your tense forecast. So you will conjugate the verbs in the future tense. Accordingly, in Spanish we have three verb endings: -ar, -er, -ir. Subsequently, we're going to see some examples:
| | | | |
| --- | --- | --- | --- |
| | AMAR (to love) | TEMER (to be afraid of) | PARTIR (to leave) |
| Yo | Yo amaré. | Yo temeré. | Yo partiré. |
| Tú / Vos | Tú amarás. | Tú temerás. | Tú partirás. |
| Él / Ella / Ellx | Ellx amará. | Ellx temerá. | Ellx partirá. |
| Nosotrxs | Nosotrxs amaremos. | Nosotrxs temeremos. | Nosotrxs partiremos. |
| Ustedes | Ustedes amarán. | Ustedes temerán. | Ustedes partirán. |
| Ellxs / Ellos / Ellas | Ellxs amarán. | Ellxs temerán. | Ellxs partirán. |
Nevertheless, all of this looks pretty neat, but what happens when we have some irregular verbs like "ser" (to be)? Hence, everything is not that easy: yo seré, tú serás, ellx será, nosotrxs seremos, ustedes serán, ellxs serán. Therefore, there's no respect at all for the verb ending!
In addition, we can use the future tense in sentences. For example, the bible verse "Thou shalt not steal" is "No robarás". As a matter of fact, that's tough, isn't it?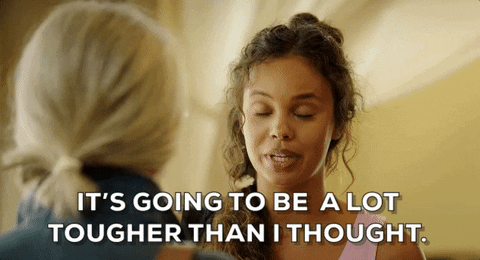 What are the future tenses in Spanish? (FAQ)
Which are the two ways of forming future tenses in Spanish?
The two ways of forming future tenses in Spanish are, indeed: the conjugation of the verb "ir" ("to go") + the infinite verb of your choosing or you can end the infinitive verbs in the future form (-É, -ÁS, -Á, -EMOS, -ÉIS, -ÁN).
To learn Spanish
To conclude, what a journey! In a word, are you interested in learning some more? Ok, so follow us on Instagram where you'll find our Thursdays of Spanish grammar. Also, if you're willing to jump into the Spanish magic, get our free lessons at Wanderlust Spanish Online!