It doesn't matter where you are or even if you like football: you must know who was Diego Armando Maradona. There's so much to tell about this GIGANTIC Argentine icon, I hope I can be fair! Follow me!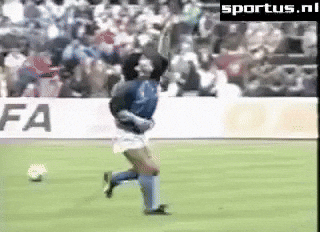 Maradona: the beginnings
Diego Armando Maradona Franco was born on 1960, October 30th. He was the fifth of eight children and the first boy of the marriage between Diego Maradona (1927-2015) and Dalma Salvadora "Tota" Franco (1930-2011). Maradona was born and raised in one of the humblest neighbourhoods in Buenos Aires: Villa Fiorito. He comes from Spanish, Croatian and Native Latin American origins.
Maradona started to play football from a very early age in what's called "el potrero" (the paddock). This place has a huge symbolic resonance due to what it means in the Argentine context. In our history, pampa is fertile, ready to let everything grow. And so it happened with Diego back then. He wanted so much to devote his life to football and he did it. When he was twelve years old he said on TV: "Mis sueños son dos. Mi primer sueño es jugar el Mundial. Y el segundo es salir campeón con Argentina". ("My dreams are two. My first dream is to play the World Cup. And the second is to win with Argentina.").
His debut in the First Division was in 1976 when he was only sixteen years old! I can't believe it. His first football team was Argentinos Juniors, a beautiful club here in Buenos Aires. In one of his former matches, he passed the ball between the legs of the adversary and everyone was excited about it. Diego said "that day I touched the sky with my own hands".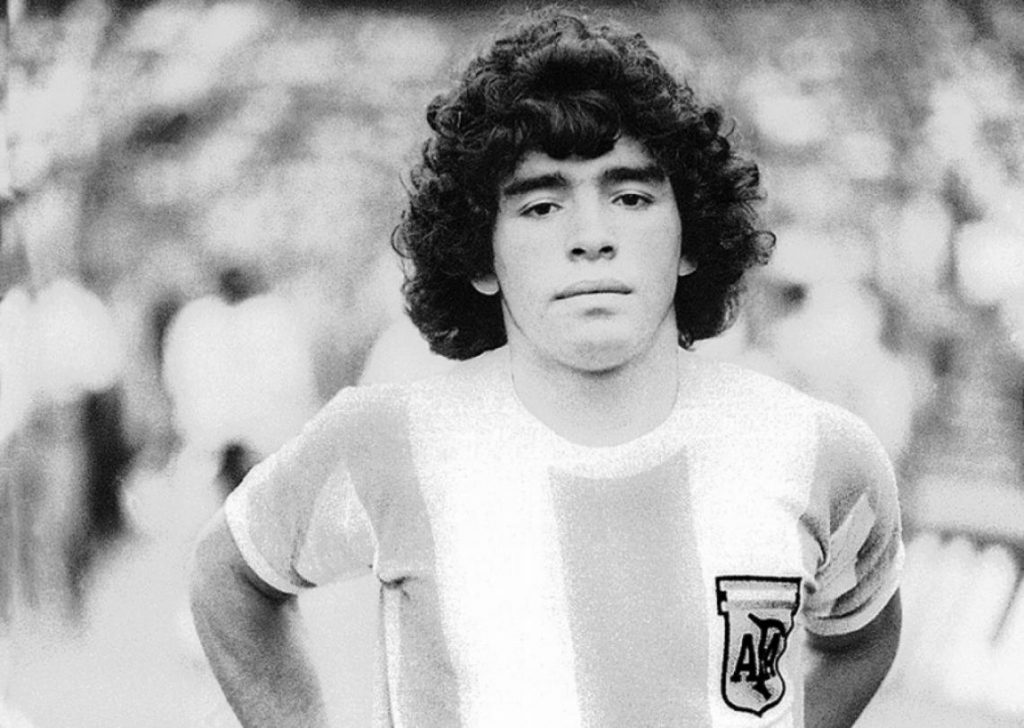 The 1986 World Cup
Without any doubt, one of the greatest moments in Maradona's life (and Argentine history!) was the 1986 World Cup in Mexico City. But first, a little bit of history. Back in 1806, we had the English Invasions. Basically, they wanted Argentina (well, Virreinato del Río de la Plata in those years) to become part of the British colonies. In response to this, people throw hot oil to the English soldiers and throw away their tea boxes into the sea. In 1982, in the middle of the Argentine dictatorship, Argentina went to war with Great Britain due to the British occupation of the Falkland Islands (Islas Malvinas y del Atlántico Sur). As a result of that, the tension between Argentina and England only grew bitter. Nowadays, it's still a conflictive conversation.
However, in 1986 Argentina and England had a final match in the World Cup. Diego made Argentina won that Cup on a historical date. Víctor Hugo Morales, an Argentine journalist, narrated the goal in such an emotive way. Here's an excerpt of what he said: "Barrilete cósmico… ¿De qué planeta viniste para dejar en el camino a tanto inglés, para que el país sea un puño apretado gritando por Argentina? Argentina 2 – Inglaterra 0. Diegol, Diegol, Diego Armando Maradona… Gracias Dios, por el fútbol, por Maradona, por estas lágrimas, por este Argentina 2 – Inglaterra 0." ("Cosmic kite, from which country did you come from, to leave in the way so many English people, so that the world can be a closed fist crying from Argentina? Argentina 2 – England 0. Diegoal, Diegoal, Diego Armando Maradona… Thank you God, for football, for Maradona, for these tears, for this Argentina 2 – England 0.").
From that moment on, Maradona became unstoppable.
Diego Armando Maradona, the hand of God
Maradona carried on a crazy living. He played for several football teams across the world (Barcelona in Spain, Nápoli in Italy, Boca Juniors and the Argentine Selection here) and later in his life, coached different teams all over the globe: Dorados de Sinaloa (Mexico), Al Fujairah (United Arab Emirates), Dinamo Brest (Belarus), among other ones.
Diego had several nicknames: Pelusa (Fluff), Cebollita (Little onion, like the small teams he used to play), Barrilete cósmico (Cosmic kite), Pibe de oro (Golden kid), D10S (God, but spelled with the 10, that was the number of his shirt when he played).
Argentine as the choripán and Evita, Maradona inspired people to create the Iglesia Maradoniana (Maradona's church), devoted to his image. Also, a lot of songs are dedicated to him: Santa Maradona, Maradó, La mano de Dios and documentaries by Emir Kusturica and Asif Kapadia.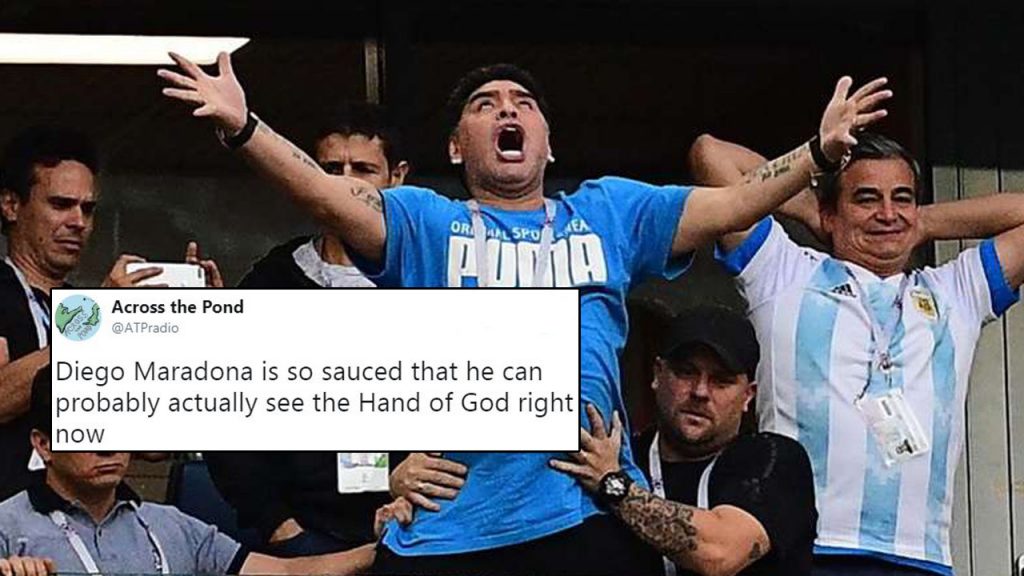 Of course, Diego had enormous problems with society, journalists and even family. He was a controversial character but above all, a great football player who changed the way everyone saw football. And last but not least, he said: "Si me muero, quiero volver a nacer y ser futbolista. Y quiero volver a ser Diego Armando Maradona. Soy un jugador que le ha dado alegría a la gente y con eso me basta y me sobra." ("If I die, I want to born again and be a football player. And I want to be Diego Armando Maradona again. I am a player that has given joy to people and that's enough for me").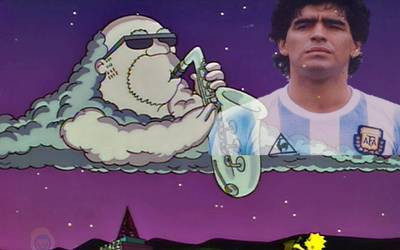 Learn Spanish Online
Did you enjoy this piece? If you're interested in Argentine culture, you can see our Tuesdays of Latin American culture on Instagram. If you want to keep on learning Spanish online, check Wanderlust Spanish!