If you are learning Spanish, you must know that one of the best ways of practicing your listening, is to watch movies in Spanish. That's why we made this list for you, with the Best Spanish Movies, ready to make you speak and understand like a Pro! Are you ready? Let's get started!
Best Spanish Movies and Series
Firstly, let's say you have plenty of options to choose from. Because both Spain and Latin America have prolific productions of Films and TV Shows. This is useful because you'll be able to listen to not only the accent you are studying but others. Take a look at this post to learn more about the Spanish Speaking Countries.
XXY (Argentina, 2017). This fantastic movie is about Álex (Inés Efron), a singular fifteen-year-old teenager who hides a secret. Shortly after his birth, his parents, Kraken (Ricardo Darín) and Suli (Valeria Bertuccelli), decide to leave Buenos Aires to live, isolated from the world, in a wooden cabin by the sea. In this movie, you'll be able to listen to Argentinian and Uruguayan Spanish. You can watch this Spanish movie on Netflix.
Amores Perros (Mexico, 2000). In Mexico City, a traffic accident connects three stories: Octavio, a teenager, decides to elope with Susana, his sister-in-law. His dog Cofi becomes an instrument to get the money and to be able to escape. At the same time, Daniel leaves his family to go live with Valeria, a model. The day they both celebrate their new life, fate causes Valeria to suffer an accident. El Chivo arrives at the scene, a former guerrilla who, after several years in prison, is now a hired killer. This is a very great movie to learn Spanish and Mexican slang.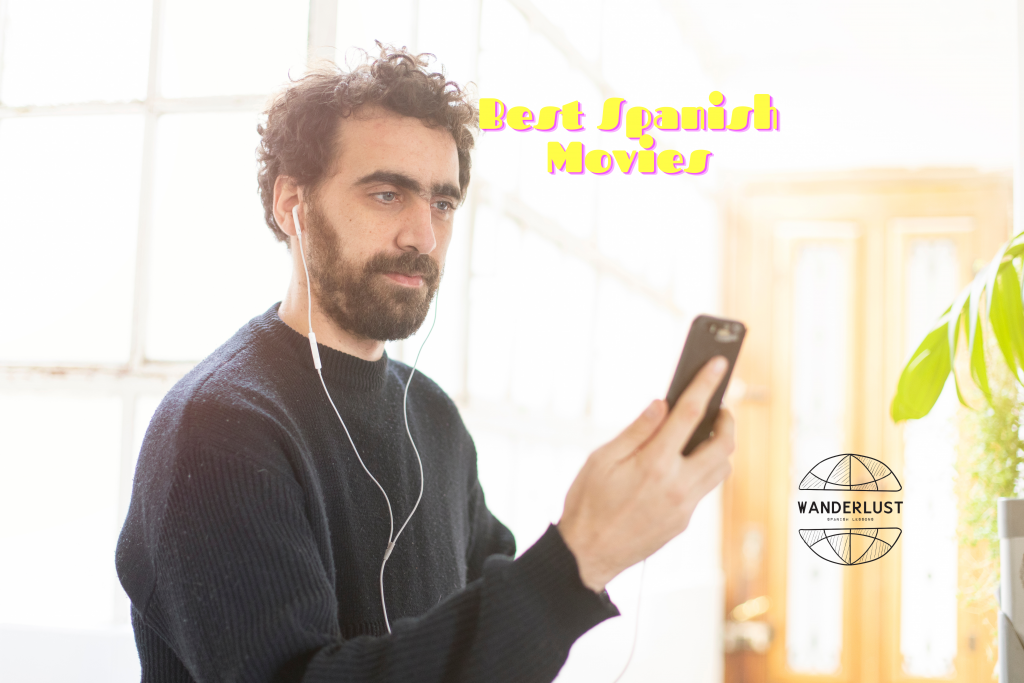 Machuca (Chile, 2004). Two 12-year-old Chilean boys from different social classes become friends in 1973. Both discover each other's world while political tensions rise in their country. In this movie, you'll be able to learn not only Spanish but Latin American history. Learning Spanish is also about learning the history of a country and what historical facts are important for society.
Best Spanish Series
Now, let's go with the best Spanish series. If you want to learn Spanish by watching a series, check this list:
El Reino (Argentina, 2021). Pastor Emilio and his wife Elena are a couple who "live by faith", and understand the juicy offerings they receive from their faithful. Together they founded the Church of Light and are very influential within the Christian community, which is why they were invited to be part of the political campaign of presidential candidate Armando Badajoz, who secretly has a deep contempt for his running mate. This is a perfect TV Show to practice your Spanish, the production is great and the sound is very clear.
La casa de las flores (Mexico, 2018). La casa de las Flores is the story of the De la Mora family, a wealthy family that built a large business around their flower shop, located in Las Lomas, called La Casa de las Flores and it all begins when the lover, Roberta, decides hang herself on the birthday of her lover, Ernesto, to leave him a birthday present and also reveal the secrets of this family
So, if you are learning Spanish, don't hesitate and contact us to try a free class!