Hey, there! As you know, reading is a very good way to learn Spanish. So, today, we will talk about the Top Best Books in Spanish for learners! Let's get started!
Expand your horizons and career prospects, connect with people across the globe, experience new adventures, travel, and have fun!
The Top Best Books in Spanish for beginners
Firstly, let's talk about why it's important to add reading to your Spanish study. There are several reasons. The first one is you can learn better the Spanish structures of a sentence. Also, you'll be able to add vocabulary. In adition, as there are many Spanish Speaking Countries (and authors), you'll be able to learn different slang from different varieties of Spanish. Finally, you'll be able to be more in touch with the Spanishh culture.
So, let's start with that list of The Top Best Books in Spanish:
Cien años de Soledad by Gabriel García Márquez (Colombia). Cien años de Soledad (One Hundred Years of Solitude) deals with a century in the life of the Buendía family. Their patriarch, José Arcadio Buendía, founded the fictional town of Macondo, in Colombia. The novel is a masterpiece of Latin American literature and one of the classic examples of magical realism.
El hombre que amaba a los perros by Leonardo Padura (Cuba). If you are into history, this is the perfect book for you. Three stories are related to one historical fact. The murder of Leon Trotsky. The story of the Russian revolutionary, the story of the murderer, and the story of a Cuban man (with his own history) who knew the murderer, in Cuba. Civil Spanish war, Cuban and Russian revolution, all in one. The author is the winner of different prizes and one of the most sensitive voices about Cuba in these times.
Books in Spanish for beginners
Then, take a look to these two books, more reccomended for Beginner Spanish Students:
Pedro Páramo by Juan Rulfo (Mexico). The novel tells how the protagonist, Juan Preciado, goes in search of his father, Pedro Páramo, to the Mexican town of Comala, an empty, mysterious, lifeless place. There, the young man will discover that all the townspeople are called Páramo, that many of them are his own brothers, and that Pedro Páramo is dead. It is also another classic example of magical realism.
La tregua by Mario Benedetti (Uruguay). The gray and routine daily life, marked by the frustration and lack of perspectives of the urban middle class, permeates the pages of this novel. Taking the form of a personal diary, recounts a brief period in the life of a widowed employee. He's close to retirement and his existence divides between the office, the house, the café and a precarious family life dominated by a difficult relationship with adult children. An unexpected love affair, which seems to offer the protagonist a horizon of liberation and personal happiness, is tragically interrupted. And it will be just one incident – ​​a truce – in his daily fight against boredom, loneliness and the relentless passage of time.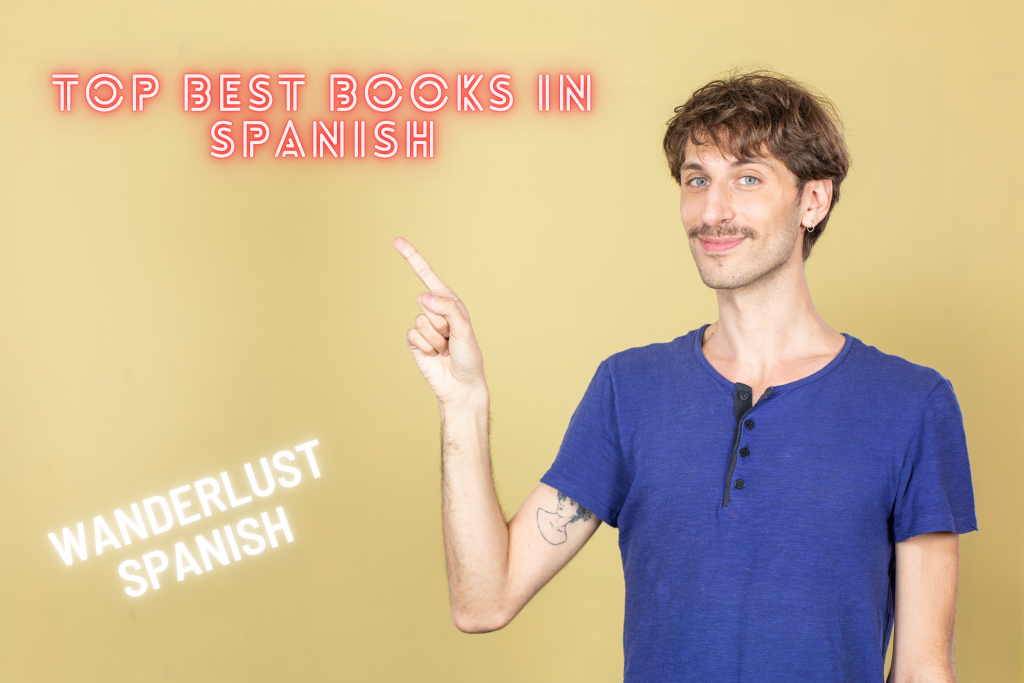 So, we hope you enojoyed this list and buy some Spanish books to learn. Contact us if you want to start your Spanish journey today! Learning Spanish is the best way to get in touch with milestones of culture! See you in the next post!